Imagine a gateway to a life of luxury, replete with business opportunities, tax advantages, premium services, and an enhanced lifestyle—this is the allure of the Thailand Elite Visa. This special type of long-stay visa has become a popular choice for wealthy global citizens, unlocking benefits beyond mere residency. But what is Thailand Elite Visa, and why has it become the visa of choice for wealthy global citizens?
Thailand Elite Visa: A Brief Background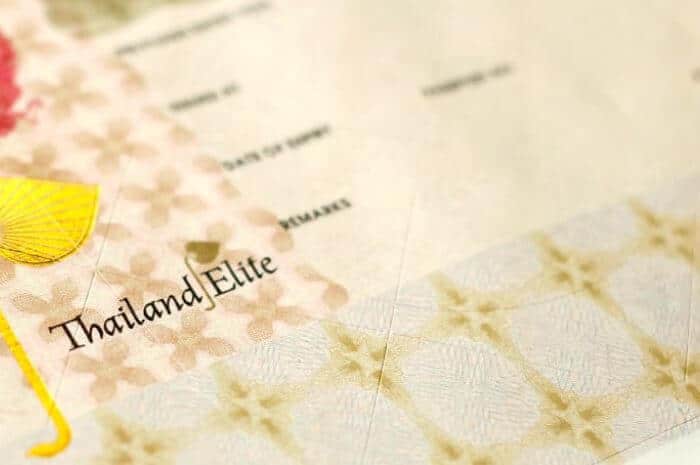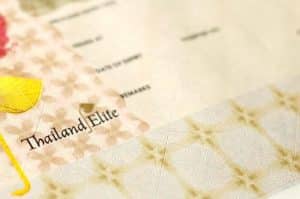 Launched in July 2003 by the Thailand Privilege Card Company, a state-owned corporation under the Tourism Authority of Thailand (TAT), the Thailand Elite Visa was initially designed as an innovative strategy to promote long-term tourism. Its inception marks an important milestone in Thailand's visa policies, opening a new chapter of attracting high-net-worth individuals and injecting significant revenue into the Thai economy.
This unique long-stay visa program offers various membership packages ranging from 5 years up to 20 years, all catering to the different lifestyle needs of global citizens. These include Elite Easy Access, Elite Ultimate Privilege, Elite Privilege Access, Elite Superiority Extension, Elite Family Premium, Elite Family Alternative, and Elite Flexible Plus. Each category offers benefits that cater to individual, family, and even business requirements. View all elite packages HERE.
Over the years, the Thailand Elite Visa has gained a reputation as a desirable option for wealthy global citizens. The data reflect this popularity, with a significant application surge recorded yearly. For instance, in 2019 alone, the program received over 1,400 applications, marking a year-on-year growth rate of 25%. The numbers have only climbed higher in subsequent years, illustrating the growing appeal of this distinctive visa among the world's affluent individuals.
The Thailand Elite Visa, therefore, is more than just a residency program. It's an invitation to a luxurious lifestyle, a doorway to countless opportunities, and a testament to Thailand's commitment to welcoming global citizens who can contribute significantly to its economy and cultural fabric. Below are the primary reasons behind its growing popularity.
Reason 1: Length of Stay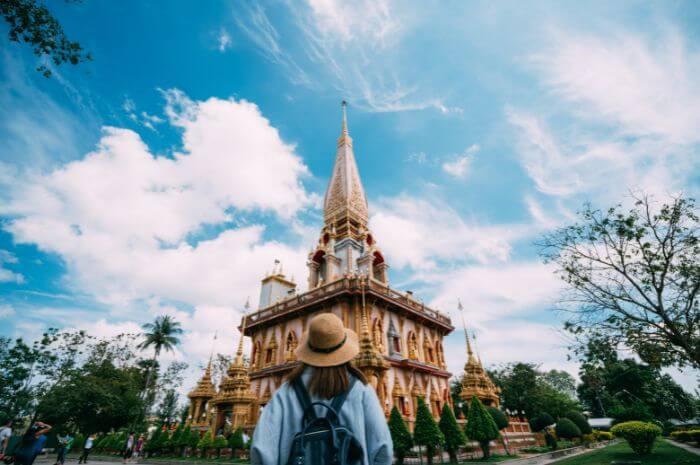 One of the biggest draws of the Thailand Elite Visa program is the length of stay. While traditional visas often require constant renewals and are bound by stringent conditions, the Thailand Elite Visa provides a hassle-free solution for long-term stay, making it a boon for wealthy global citizens.
The program offers several membership packages, with the most premium options providing up to 20 years of validity. This contrast with the one-year extensions offered by most other visas, such as the Non-Immigrant Visa or the Retirement Visa. These extended stays offer both convenience and a sense of stability and peace of mind for its holders.

Let's consider the case of Mr. Smith, a global entrepreneur who has set up businesses in multiple countries.
"The Thailand Elite Visa's extended stay provision is one of its most attractive features. I can travel, manage my businesses, and return to Thailand without worrying about visa extensions. I enjoy my time here and truly experience the Thai lifestyle."
Therefore, the length of stay is a critical incentive for wealthy global citizens to opt for the Thailand Elite Visa.
Reason 2: Ease of Application and Renewal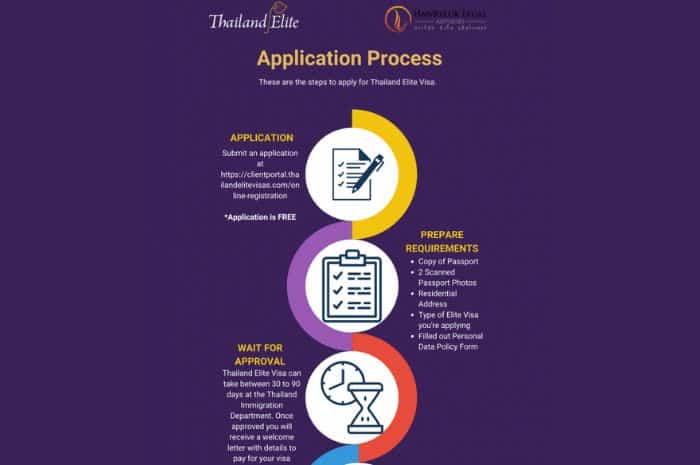 The Thailand Elite Visa shines regarding ease of application and renewal. Traditional visa processes can often be time-consuming, riddled with paperwork, and require regular renewal. In contrast, the Thailand Elite Visa offers a smooth, streamlined process that alleviates these challenges, further cementing its appeal among wealthy global citizens.
The application process is straightforward and can be done online, making it highly accessible to global applicants. Documentation requirements are clear and precise, saving applicants the hassle of navigating legal jargon. Additionally, the Elite Visa comes with a dedicated Member Contact Center, available 24/7 to support and assist its members.
But the ease doesn't stop at the application. Once approved, Elite Visa holders can enjoy a renewable, long-term stay without regular check-ins. To quote a recent Thailand Elite Visa holder, Maria, a successful investor,
"The application was surprisingly easy, and the peace of mind knowing I won't have to worry about renewals constantly is worth its weight in gold."
Therefore, the ease of application and renewal process that the Thailand Elite Visa offers undeniably stands as one of its strongest selling points, drawing in wealthy global citizens who value efficiency and convenience.
Reason 3: Luxury and VIP Services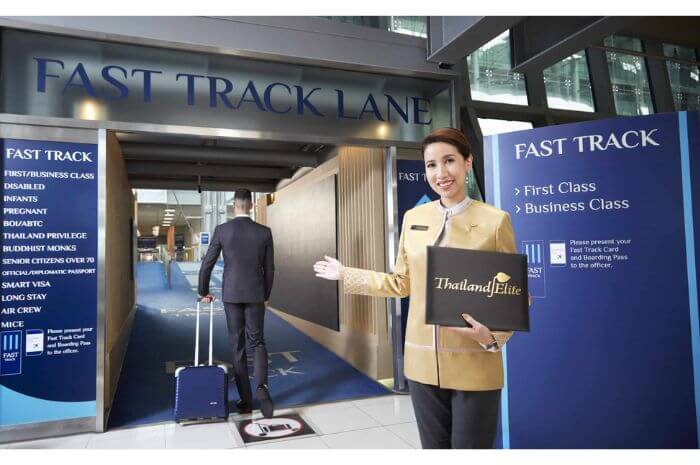 One of the fascinating aspects of the Thailand Elite Visa is the suite of luxury and VIP services that it extends to its holders. More than just a visa, it offers a lifestyle synonymous with comfort, convenience, and high-class living, setting it apart from standard long-stay visas.
From the moment Elite Visa holders touch down in Thailand, they are met with several VIP services. These include expedited immigration procedures, personal assistance in government transactions, and access to executive lounges. Beyond the airport, members can enjoy complimentary annual health check-ups at top hospitals, limousine transfers, and exclusive access to prestigious golf clubs, spas, and luxury resorts.
Christine, a global citizen and Elite Visa holder from the USA, shares her experience:
"The luxury services are unmatched. Whether it's the personal assistant helping with my airport transfers or the free annual health check-ups, every experience makes you feel valued and taken care of."
The Elite Visa goes beyond simply facilitating your stay in Thailand; it aims to make it as enjoyable and hassle-free as possible. The luxury and VIP services provided not only cater to the convenience of the members but also cater to their tastes for exclusivity and distinction, thereby making the Elite Visa a preferred choice among wealthy global citizens.
Reason 4: Health and Wellness Opportunities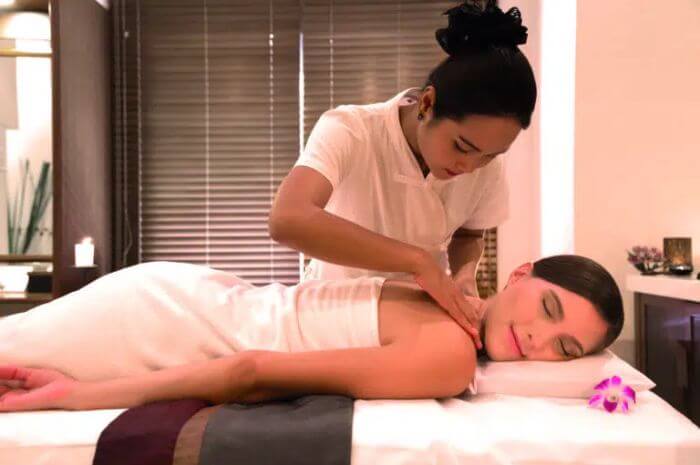 Health and wellness are often paramount for individuals, and wealthy global citizens are no different. With its focus on holistic well-being, superior healthcare facilities, and wellness services, Thailand is a beacon for health and wellness. The Thailand Elite Visa facilitates easy access to these services, adding another feather to its illustrious cap.
The country's healthcare system is renowned globally, featuring world-class hospitals, skilled medical professionals, and cutting-edge treatments at reasonable costs. Visa holders have access to annual health check-ups at these top-tier institutions.
On the wellness front, Thailand is famous for its traditional therapies, retreats, and spa services. Many of these are offered as part of the Elite Visa benefits to its members to rejuvenate and unwind. Isabella, an Elite Visa holder from France, shares,
"The emphasis on health and wellness here in Thailand is impressive. I have experienced a noticeable improvement in my overall health since moving here. Plus, the wellness benefits of the Elite Visa are truly remarkable."
Thus, the health and wellness opportunities that come with the Thailand Elite Visa make it an attractive proposition for wealthy global citizens seeking a balance between their professional commitments and personal well-being.
Reason 5: Quality of Life and Cultural Experiences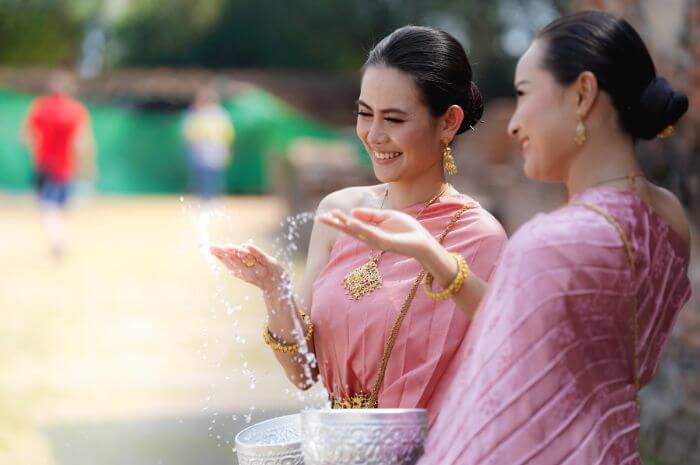 Regarding the quality of life and cultural experiences, Thailand has much to offer, and the Thailand Elite Visa provides its holders with a front-row seat. Known as the "Land of Smiles," Thailand is renowned for its friendly locals, rich cultural heritage, vibrant food scene, and stunning landscapes, all of which contribute to a high quality of life.
The visa facilitates an immersive experience in this diverse cultural tapestry. The cultural adventures are endless, from exploring historical temples and bustling markets to partaking in traditional Thai festivals and culinary experiences. This rich cultural immersion, combined with the comfort and convenience that the visa offers, greatly enhances the quality of life for its holders. Alex, a global entrepreneur and Elite Visa holder, highlights this aspect,
"Living in Thailand has been an amazing experience. The cultural richness, friendliness of the people, and overall quality of life are second to none. The Elite Visa has made it easy to enjoy these experiences fully."
The Thailand Elite Visa serves as a bridge, connecting global citizens to the enriching Thai culture and lifestyle and elevating the overall living experience in the country. It's no wonder that this feature is one of the prominent reasons wealthy individuals choose this unique visa.
Reason 6: Strong International Relations
Thailand's strong international relations add another dimension to the appeal of the Thailand Elite Visa. As a significant player in Southeast Asia, Thailand maintains strong relations with numerous countries worldwide, enhancing its attractiveness as a residential choice for global citizens.
Thailand's active participation in global and regional organizations, such as the United Nations and the Association of Southeast Asian Nations (ASEAN), demonstrates its commitment to international cooperation and diplomacy. This has paved the way for various bilateral and multilateral agreements with countries worldwide, including trade agreements, tourism collaborations, and cultural exchanges.
Strong international relations often result in economic stability, a thriving business environment, and increased foreign investment – all beneficial for Elite Visa holders. Mark, a multinational businessman from Germany, notes,
"Thailand's strong international relations create a secure and stable environment, which is crucial for my global operations."
Thailand's impressive track record in international relations provides an added layer of confidence for wealthy global citizens looking for a reliable and promising place to reside, invest, or set up businesses, making the Elite Visa an attractive option.
Reason 7: Strategic Geographic Location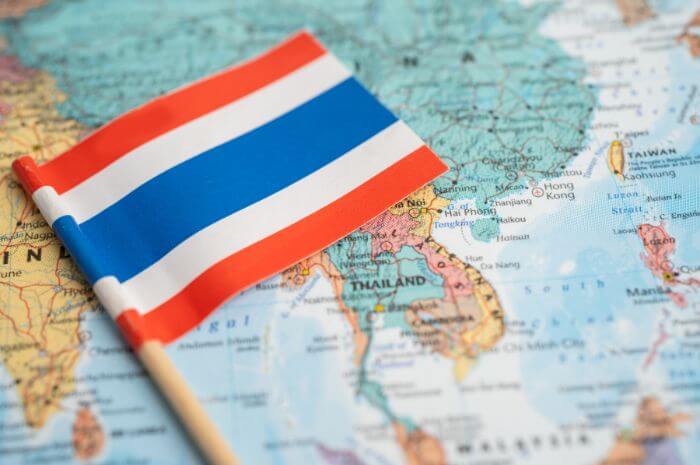 Thailand's strategic geographic location is a major advantage for Thailand Elite Visa holders. Nestled in the heart of Southeast Asia, Thailand acts as a gateway to the region, providing easy access to neighboring economic powerhouses like China, India, and ASEAN member countries.
For global business owners and entrepreneurs, this translates into the potential for increased trade opportunities, expanded markets, and a stronger regional presence. For those who value travel, Thailand's location makes it a perfect hub to explore the rest of Asia. Lucas, a business owner and Elite Visa holder, emphasizes this point,
"Thailand's central location in Asia is ideal for my business. It provides quick access to emerging markets and an excellent base for travel."
The strategic geographic location of Thailand enhances its appeal as a prime destination for global citizens. It offers vast commercial opportunities and a travel-friendly environment, making the Thailand Elite Visa an even more enticing proposition for wealthy individuals.
Conclusion
Thailand has long captivated the world with its diverse culture, beautiful landscapes, and friendly locals. The Thailand Elite Visa takes this attraction a step further, providing an array of advantages that make it an appealing option for wealthy global citizens. The benefits are manifold, from the extended stay, ease of application and renewal, and access to luxury and VIP services.
Furthermore, with comprehensive health and wellness services, and the opportunity for rich cultural experiences, Thailand offers a unique blend of elements contributing to an enhanced quality of life. Coupled with the country's strong international relations and strategic geographic location, the Thailand Elite Visa is ideal for global citizens seeking a distinctive, rewarding lifestyle.
Ready to make Thailand your second home? Our comprehensive, up-to-date guide simplifies the Thailand Elite Visa application process. Learn how to bypass the bureaucracy and make your application seamless. You can also contact us now to learn about exclusive packages.  Start your journey towards a hassle-free long-term stay in Thailand.