Официальный сайт правительства Таиланда.
Вот откуда ты знаешь?

BTC

ETH
20 Years
Elite Family Premium
Treat your family to an unforgettable Thailand family vacation by enrolling in Thailand Elite Visa's Elite Family Premium Membership.
The Family Premium program allows you, as the main member, to delegate the same benefits you enjoy to all the members of your family that joins you in a Thailand family vacation.
These include hotel and airport transfer services, exclusive discounts and complementary services in member establishments in the Thai hospitality industry, access to premium healthcare services and VIP treatment in the airport arrival lounge and immigration.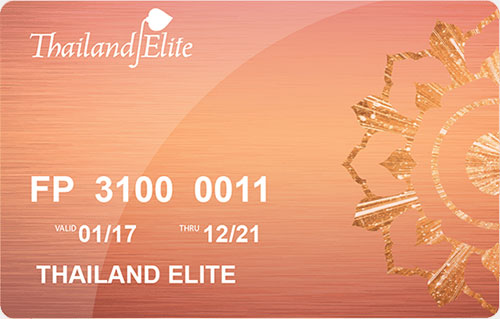 ВЫУЧИТЬ БОЛЬШЕ
Membership Validity
20 Years
Membership Fee
THB 2 Million (VAT included)
Additional Family Member
THB 1 Million each (VAT included)
Membership Transfer
One-time transferable only to immediate family*
Transfer Fee
20% of prevailing rate
Annual Fee
THB 10,000(VAT included)
Approval Period
3 to 4 weeks!
Payment
Pay upon approval of your application.
Payment Method

Cash, Credit Card, Bank Transfer, Bitcoin, Ethereum and Tether (USDT).

*Immediate family refers to member's parents, legitimate spouse and children
Privilege Entry Visa
Renewable five-year multiple entry visa with extendable one-year length of stay per each entry
Гольф-клубы

VIP greeting and escort on arrival and departure in Bangkok and Phuket by Elite Personal Assistants
Expedited through immigration and passport control processing
Exclusive arrival and departure lounges
Complimentary limousine transfer from airport to residence or hotel (within Bangkok, Chiang Mai, Phuket, and Samui) on international flights

Selected Partner Privileges

Golf: 10 complimentary 18-hole rounds (green fee only) per calendar year
Spa: 10 complimentary spa treatments per calendar year

Government Concierges & Facilitation
Immigration service, 90-day Report, assist in the processing of driver's license, assist in opening bank accounts; business networking
Other Benefits
King Power Duty-Free benefits and special discounts at hotels, dining establishments, leading department stores and shopping malls
Member Contact Center

English (24-hour service)
Korean, Mandarin, Japanese (6.00 am- 9.00 pm*) *Bangkok standard time (GMT +7)
Get started now. If you have any questions, feel free to call us. We'd be more than happy to assist you.
Choose A Membership That's

Right For You!
Find out which Elite Visa fits your needs. Check our packages comparison and choose from one of various Elite Privilege Cards.