About Thailand Elite Visa
What is the
Thailand Elite Visa

?

Thailand Elite is a legal program created for esteemed foreign guests of the Kingdom of Thailand. Foreigners who are members of the exclusive Thailand Elite Visa Program can be issued a variety of different options of the visa from 5 to 20 years with differing varieties of privileges. The program is intended by the Kingdom to make VIP services, privileges and other benefits for a long hassle free stay available for its foreigners either invested in Thailand or on a permanent holiday.

Anyone who is legally qualified to enter the Kingdom of Thailand is eligible to sign up for membership and receive the Thailand Elite Visa! Applicants can choose from one of various Elite Privilege Cards discussed here.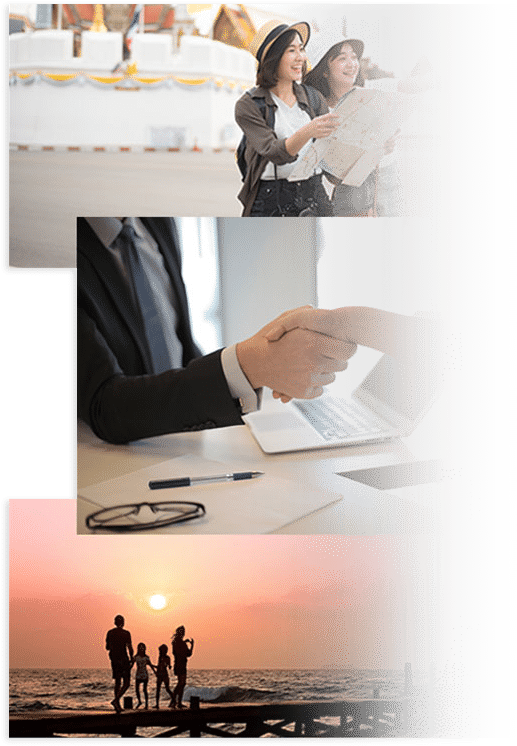 Find out which Elite Visa fits your needs. Check our packages comparison and choose from one of various Elite Privilege Cards.
Reviews
Hear from our own Clientele
As promised - i received my visa as i arrived in Phuket, i submitted everything they asked for online, the Hawryluk Legal team made sure it was sorted quickly and efficiently as i had booked my flights to the Kingdom as soon as i submitted my application. Well received and would recommend anyone as they handle extra matters and have a full legal team at your disposal.
Yohan Zouine
I had filled out the contact message to figure out how i would move me and my children to Thailand for a long term stay and i was met with incredible service, i was contacted straight away via email, set up a phone call and since i had read everything on the website i knew most of what i needed to know - we decided to get the Thailand Elite Family Premium Membership and we couldn't be happier not having to deal with issues staying in Thailand, i will happily be referring my friends to the Hawryluk Legal Team!
Candice Johansson
As My first language is Mandarin, there are some things that i didn't understand while speaking to some other agents, but as i contacted Thailand Elite Phuket i was met with a Chinese speaking Lawyer who was able to fill me in on everything i did not understand and within a few days we began the application process, i am currently awaiting my approval but i cannot be happier with the service i was met with.
Xiao Lee Chen
I've been looking to move from Australia for awhile now and surfed some websites, as i came across this, it was pretty straight forward in the visa overview to the application process so i followed the steps and info and 3 months later i was in immigration getting my visa affixed as i had been escorted through the airport with a privilege service member, what a breeze.
Shane Thompson
Experience the best
THAILAND

has to offer.

Find out which Elite Visa fits your needs.
Click button below for more information.
Membership Cards