Официальный сайт правительства Таиланда.
Вот откуда ты знаешь?

BTC

ETH
10 Years
Elite Family Alternative
Traveling is a good hobby, and you should do it with your family. Thailand holidays are best enjoyed in groups, after all. Make the experience seamless, convenient and comfortable for your family with the Elite Family Alternative Membership in the Thailand Elite Visa service.
Your membership will ensure that your family breezes through the arrival procedures in the airport. If you need to extend your stay, it's easier to conduct the process as you get access to legal assistance in the entire procedure. Your personal assistants can help facilitate the process for you, so you don't have to deal with the hassles of bureaucracy.
Whether you and your family are in Thailand for a short vacation or an extended retreat, your membership in the Thailand Elite Visa service will ensure that everything goes well and never against your plans.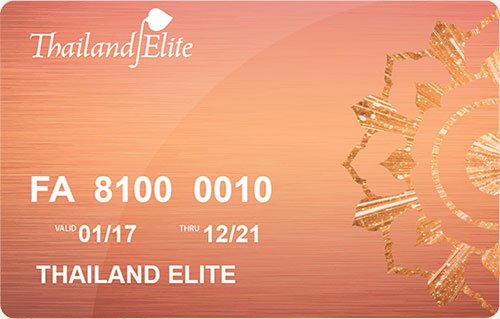 ВЫУЧИТЬ БОЛЬШЕ
Membership Validity
10 Years
Additional Membership Validity
Valid for a period equal to the remaining term of the core member
Membership Fee
THB 800,000 (VAT included)
Additional Membership Fee
THB 700,000 each (VAT included)
Condition
Non-transferable/Non-refundable
Approval Period
3 to 4 weeks!
Payment
Pay upon approval of your application.
Payment Method

Cash, Credit Card, Bank Transfer, Bitcoin, Ethereum and Tether (USDT).

*immediate family refers to member's parents, legitimate spouse and children
Privilege Entry Visa
Renewable five-year multiple entry visa with extendable one-year length of stay per each entry
Гольф-клубы

VIP greeting and escort on arrival and departure in Bangkok and Phuket by Elite Personal Assistants
Expedited through immigration and passport control processing
Exclusive arrival and departure lounges

Government Concierges & Facilitation
Immigration service, 90-day Report, assist in the processing of driver's license, assist in opening bank accounts; business networking
Other Benefits
King Power Duty-Free benefits and special discounts at hotels, dining establishments, leading department stores and shopping malls
Member Contact Center

English (24-hour service)
Korean, Mandarin, Japanese (6.00 am- 9.00 pm*) *Bangkok standard time (GMT +7)
Get started now. If you have any questions, feel free to call us. We'd be more than happy to assist you.
Choose A Membership That's

Right For You!
Find out which Elite Visa fits your needs. Check our packages comparison and choose from one of various Elite Privilege Cards.