Thailand, also known as the Land of Smiles, is renowned for its magnificent natural beauty, vibrant culture, and hospitable people. One of the country's less popular attractions is its wide variety of breathtaking waterfalls, offering a peaceful and scenic experience to those who venture into the middle of nowhere. This blog post will take you to a couple of Thailand's most awe-inspiring waterfalls and provide helpful information and suggestions to help you plan the ideal waterfall excursion.
1. Erawan Waterfall, Kanchanaburi Province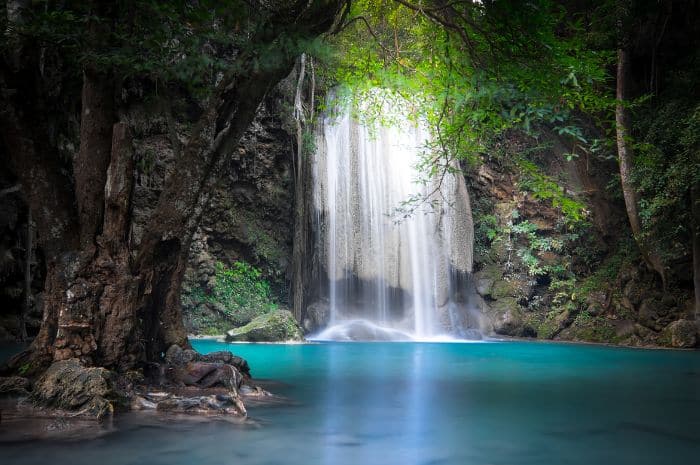 Erawan Waterfall, located in Erawan National Park, is a must-see for nature enthusiasts. This seven-tiered waterfall is renowned for its emerald-green pools, which provide a refreshing dip after hiking through the park. The waterfall is accessible via a well-kept path, with each level displaying its own unique beauty. Visit on a weekday or show up early in the morning to prevent crowds.
Pro tip: Bring a refillable water bottle and snacks, as food and beverages are prohibited in the park.
2. Thi Lo Su Waterfall, Tak Province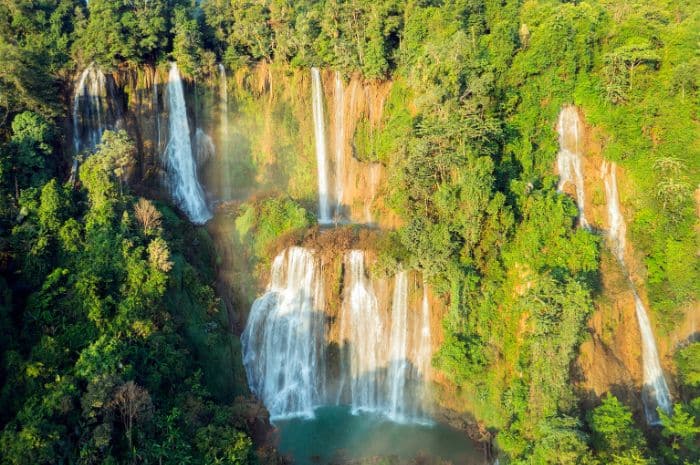 Located in the Umphang Wildlife Sanctuary, Thi Lo Su is Thailand's tallest and largest waterfall, with a stunning drop of 820 feet. Getting to this remote waterfall is an adventure in itself, as it involves a combination of longtail boat rides, trekking, and off-road driving. It's best to visit during the dry season (November to April) when the paths are more accessible. The waterfall is surrounded by lush forest, providing a picturesque backdrop for memorable photographs.
Pro tip: Hire a local guide to help you navigate the journey and learn more about the flora and fauna of the region.
3. Huay Mae Khamin Waterfall, Kanchanaburi Province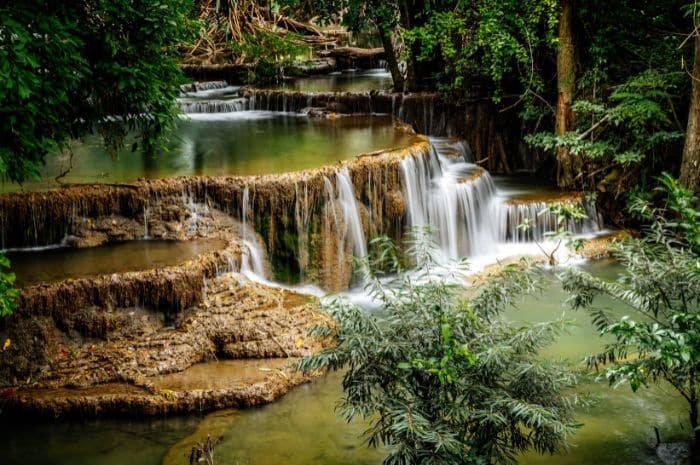 A lesser-known gem, Huay Mae Khamin Waterfall is an excellent alternative to the more crowded Erawan Waterfall. This seven-tiered beauty is situated within the Srinakarin Dam National Park and offers pristine turquoise pools for swimming. The hike to the top can be challenging, but the stunning views are well worth the effort.
Pro tip: Visit during the week to have the waterfall almost to yourself, and don't forget to bring insect repellent.
4. Mae Ya Waterfall, Chiang Mai Province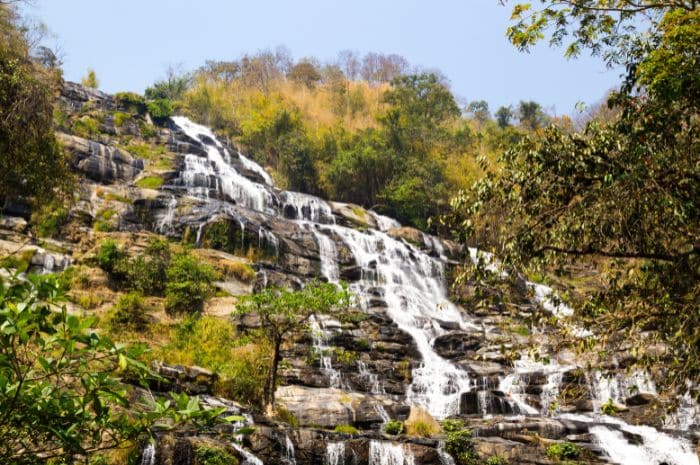 Located in Doi Inthanon National Park, Mae Ya Waterfall is one of the most beautiful waterfalls in the Chiang Mai region. With a height of over 850 feet, the water cascades down a series of rocky tiers, creating a mesmerizing effect. It's best to visit during the rainy season (June to October) when the waterfall is at its most powerful.
Pro tip: Rent a motorbike or hire a songthaew (local shared taxi) to reach the waterfall, which is about a 90-minute drive from Chiang Mai city.
5. Haew Narok Waterfall, Nakhon Nayok Province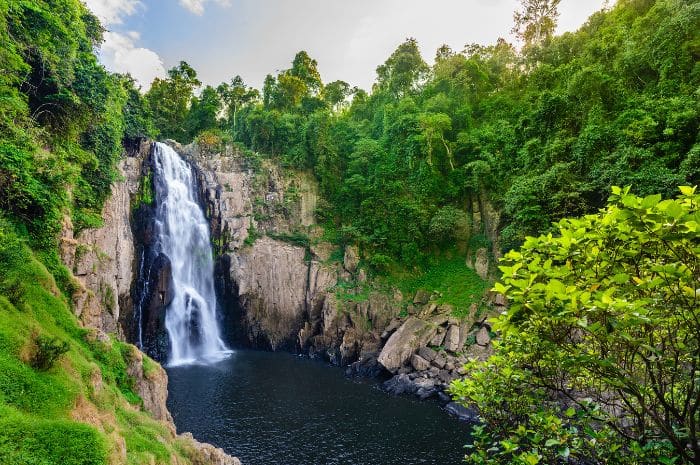 Haew Narok, or "Hell's Abyss," is the tallest and most dramatic waterfall in Khao Yai National Park. The waterfall features a three-tiered cascade that plunges 492 feet into a deep pool below. The hike to the waterfall takes about an hour and offers captivating views of the surrounding rainforest. Be extra cautious during the rainy season, as the trails can be slippery.
Pro tip: While visiting Khao Yai National Park, be sure to spend some time exploring the park's other attractions, such as wildlife spotting, bird watching, and visiting the enchanting Bat Cave.
6. Pa Dok Siew Waterfall, Chiang Mai Province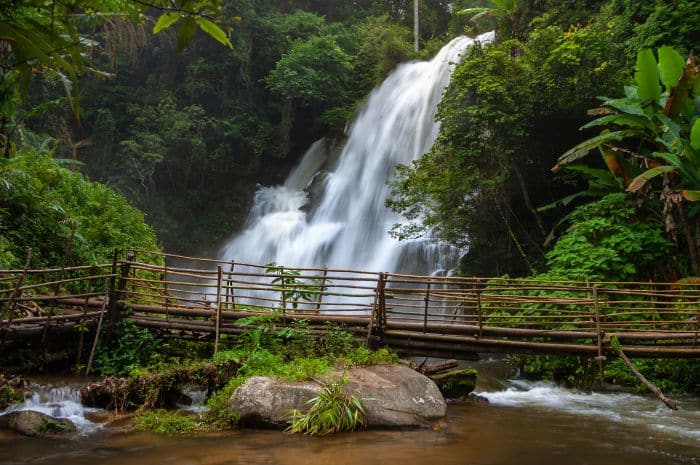 Nestled within the beautiful rice terraces of the Doi Inthanon region, Pa Dok Siew Waterfall offers a refreshing escape from the bustling city of Chiang Mai. This multi-tiered waterfall features several cascades and pools, perfect for a relaxing dip. The trail to the waterfall takes you through picturesque rice paddies, providing a glimpse into the local farming culture.
Pro tip: Combine your visit to Pa Dok Siew Waterfall with a trek to the nearby Karen hill tribe village for a culturally immersive experience.
7. Wachirathan Waterfall, Chiang Mai Province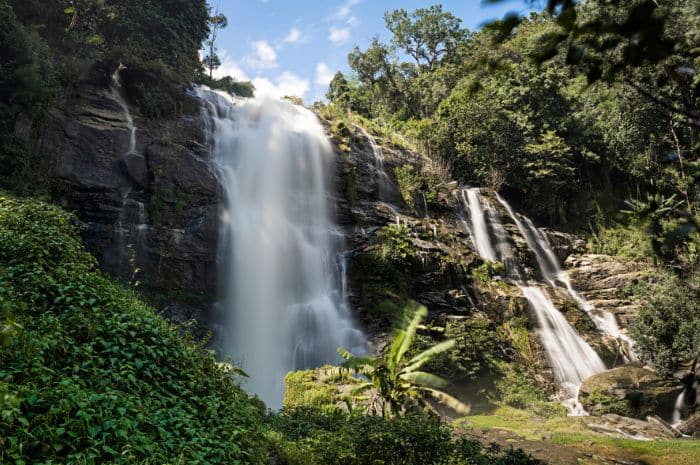 Another hidden gem within Doi Inthanon National Park, Wachirathan Waterfall, is an impressive 260-foot cascade that creates a cooling mist as it crashes into the rocky pool below. The waterfall is easily accessible from the main road, making it a perfect stop for those exploring the park. Don't miss the nearby Sirithan Waterfall, a smaller but equally enchanting cascade.
Pro tip: Bring a raincoat or waterproof jacket, as the waterfall's powerful spray can leave you quite damp.
8. Klong Plu Waterfall, Koh Chang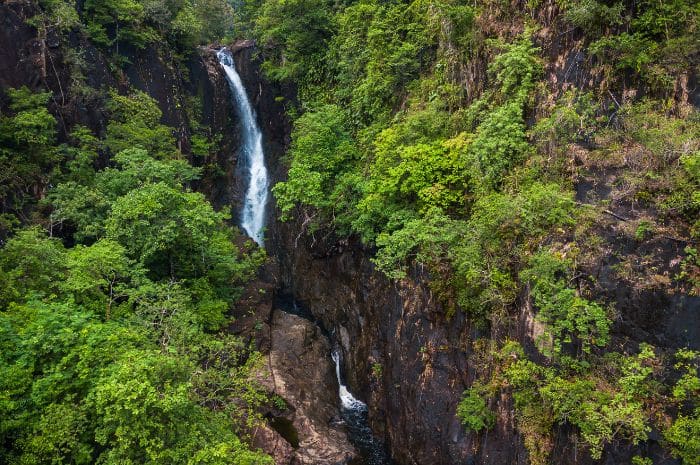 For those exploring Thailand's stunning islands, Klong Plu Waterfall on Koh Chang offers a slice of paradise. Located within Mu Ko Chang National Park, this waterfall features a large, refreshing pool at its base, surrounded by lush tropical vegetation. It's a popular spot for both locals and tourists, so arrive early to claim a good spot for swimming and picnicking.
Pro tip: The entrance fee for Mu Ko Chang National Park is 200 THB for foreigners. Keep your ticket, as it grants you access to other attractions within the park.
9. Ton Nga Chang Waterfall, Songkhla Province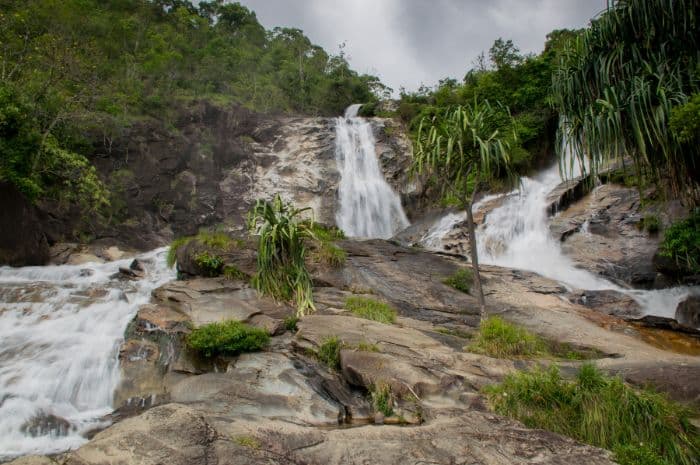 Ton Nga Chang Waterfall, located in the Ton Nga Chang Wildlife Sanctuary, is an impressive seven-tiered waterfall known for its elephant-shaped rock formation. The first three tiers are easily accessible, while the upper tiers require more strenuous hiking. The crystal-clear pools at the waterfall's base are perfect for a cooling swim.
Pro tip: Wear sturdy shoes with good grip for the hike, as the trails can be slippery, especially during the rainy season.
Exploring Thailand's breathtaking waterfalls will leave you with lasting memories and a profound appreciation for the country's diverse natural beauty. With our helpful advice and insights, you'll be well-equipped to organize the ideal waterfall excursion, creating memorable encounters in this enchanting land. 
Are you captivated by the mesmerizing beauty of Thailand's waterfalls and eager to explore them at your leisure? The Thailand Elite Visa is your perfect companion for a seamless and extended stay in the Land of Smiles. With the Thailand Elite Visa, you can enjoy a hassle-free, long-term stay for up to 5 or 20 years, VIP immigration services, airport transfers, and more importantly extended access to Thailand's natural wonders. Don't wait any longer; start planning your dream adventure today with the Thailand Elite Visa!