An official website of the Thailand government.
Here's how you know?
ACCEPT

BTC

ETH
20 Years Elite Visa
Elite Ultimate Privilege
There are a lot of benefits one can get from doing business in Thailand; or even from retiring in Thailand. The Kingdom is a very investor-friendly nation, with a number of free trade agreements with various countries that make it conducive for doing business. When you're thinking about retiring in Thailand, you can be sure that there are avenues for investment available to you from which you can make some money to support yourself.
As a businessman, you're expected to frequently travel to Thailand for purposes of business. Also, as an entrepreneur, your time is money. You need not go through the hassles of immigration upon arrival, for instance. With your Thailand Elite membership, you can breeze through immigration and be on your way to your hotel, and your business meeting.
With the Thailand Elite Ultimate Privilege Membership, doing business in Thailand is a truly seamless and hassle-free experience.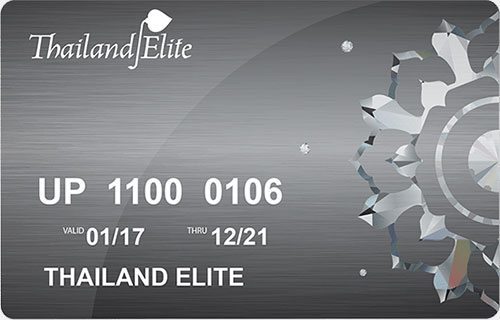 LEARN MORE
Membership Validity
20 Years Elite Visa
Membership Fee
THB 2 Million*
Transfer Fee
20% of Prevailing Rate*
Annual Fee
THB 20,000*
*All fees are exclusive of VAT
Privilege Entry Visa
Renewable five-year multiple entry visa with extendable one-year length of stay per each entry
Arrival and Departure

VIP greeting and escort on arrival and departure by Elite Personal Assistants
Expedited immigration and passport control processing
Exclusive arrival and departure lounges
Complimentary limousine transfer from airport to residence or hotel (within Bangkok, Chiang Mai, Phuket, and Samui) on international flights

Selected Partner Privileges

Golf: Complimentary green fee (24 usages per calendar year)
Spa: Complimentary spa treatment (24 usages per calendar year)
Hospital: Complimentary annual health check up

Government Concierges & Facilitation
Immigration service, 90-day Report, assist in the processing of driver's license, assist in opening bank accounts; business networking
Other Benefits
King Power Duty-Free benefits and special discounts at hotels, dining establishments, leading department stores and shopping malls
Member Contact Center

English (24-hour service)
Korean, Mandarin, Japanese (6.00 am- 9.00 pm*) *Bangkok standard time (GMT +7)
Give us a call to learn more about how, and why you should be a member of the Thailand Elite Visa service.
Find out which Elite Visa fits your needs. Check our packages comparison and choose from one of various Elite Privilege Cards.
Experience the best
THAILAND

has to offer.

Find out which Elite Visa fits your needs.
Click button below for more information.
Membership Cards