Traveling is an exciting adventure or an ordeal, depending on your readiness and ability to deal with unanticipated roadblocks. Wherever your destination is, there are always a few things you should know before heading to an unfamiliar place. However, in only a few (long) years, how the world has changed — particularly international travel in the aftermath of the pandemic.
Despite new travel restrictions, Thailand remains one of the best destinations to visit. We want to assist you so you can enjoy the best of the Land of Smiles has to offer in 2022. Here's our list of tips and tricks for going to Thailand this year.
Be updated before you go
There are a lot of changes in visa and travel guidelines for visiting Thailand in 2022, it is critical that you stay updated on the Thai government's announcements. You don't want to book your tickets and arrive at the airport only to be denied access because you forgot to book your quarantine hotel, PCR test is invalid, or incomplete entry requirements.
Visa requirements and travel regulations are just one factor to consider while arranging a trip. You should also consider the practicalities of weather and familiarize yourself with Thailand's three seasons since they are likely to be very different from your own country, particularly if you are traveling from the northern or southern hemispheres. If you want to visit during the rainy season, you should bring an umbrella or poncho. More importantly, regardless of what season you visit, you should stock up on natural sunscreens.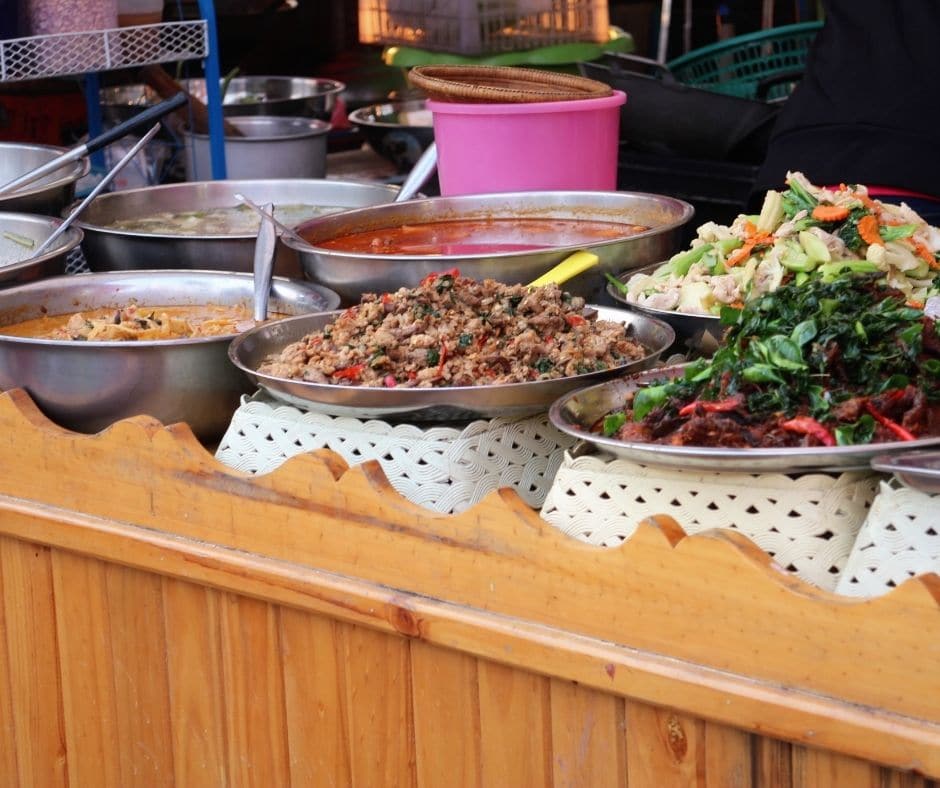 Carefully select your food
Thailand's finest characteristics remained unchanged. Trying the world-famous Thai street foods remains a must-do for every traveler. However, you must select your food vendors carefully if you want to prevent terrible stomach discomfort. Establishments with a high volume of customers should consider a safe bet. If you notice a spot with a greater percentage of locals it is a good indication of where you should eat. Due to the high turnover rate, the majority of these food establishments provide freshly prepared cuisine. Don't eat food that has been sitting about for an extended period of time. It's preferable to dine at a restaurant frequently visited by locals where dishes are prepared fresh to order.
Keep an eye out for scammers
It is critical to maintain a sense of reality and to constantly be aware of your surroundings. Fortunately, there are only a few scams in Thailand that affect tourists. Always request the taxi driver to use their meter; if he doesn't want to, it is best to find another taxi. Is the temple inaccessible? Don't fall for it. There are also scams involving gems and tailors that may crop up from time to time depending on the individual who approaches you.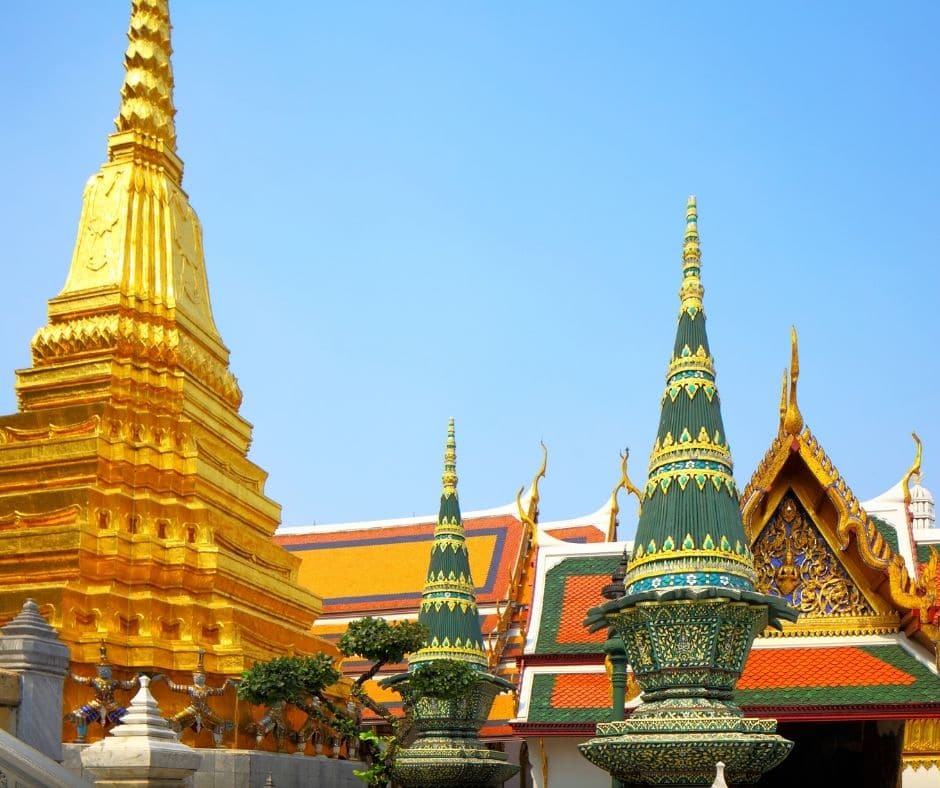 Avoid insulting the monarchy
This is a difficult one, but we feel compelled to inform you. Lèse-Majesté prohibits anybody, local or foreigners from insulting the royal family. Those who do so will very certainly face a punishment. With recent protests and outrage in Thailand against the royals and government, the situation is tenser than ever. Therefore, foreigners should be aware that they may have more eyes on them than ever before.
Exercise caution when using social media
You should still exercise caution while posting on Facebook, Twitter, and Instagram. You never know who is keeping an eye on you. It's critical to grasp the concept of "face" while traveling in Thailand. Thais give and save face, which means they give and demonstrate respect while avoiding direct communication in order to avoid criticism and conflict. Direct communication might be seen as impolite and disrespectful. Being kind and respectful is critical if you want a pleasant journey filled with smiles like those seen in enticing vacation brochures. Not only the monarchy wants respect, from the border officer to the fruit vendor in the market, does as well.
Apply an insect repellent
Each year, the country encounters a number of dengue fever cases. We don't want you to get the "bone-breaking" fever that may be transmitted by a single mosquito bite. Dengue fever is often associated with flu-like symptoms. Therefore, it is advisable to protect yourself by purchasing mosquito repellent at a supermarket or local convenience store.
Always bring cash
If you pay using debit/credit cards or QR codes, you'll be safe at upscale restaurants, chain hotels, and huge shopping malls. However, on the street, cash is often used and you are expected to carry it particularly in rural places. Going cashless has been acceptable in the aftermath of the pandemic. That being said, it is not acceptable to wander about with less than a few hundred baht in your wallet. That is equivalent to walking around naked in Thailand. ATMs are located across the country, but you'll almost certainly be charged a fee to withdraw money from a foreign bank account.
Most taxi drivers will not have much change or will pretend not to have it in order to get a "tip," so bring smaller notes with you at all times. Be careful bringing a large amount of cash This may seem self-evident, but do not assume that everyone you meet is trustworthy. Not all smiles are friendly. Hotel rooms often have a safe for storing valuables. Naturally, you should always have a backup plan in place in case your cash is stolen or runs out suddenly. Carrying a bank card that does not charge international transaction fees is a
good strategy.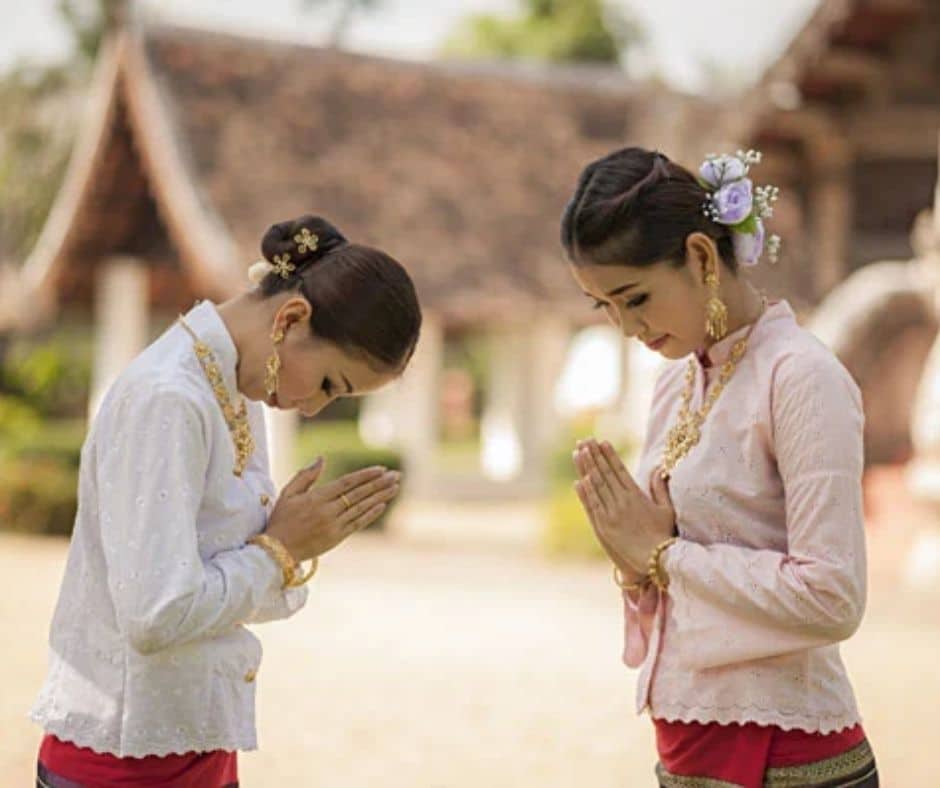 Adapt your behavior to Thai etiquette
You may discover some things that Thai people do that you don't see in your home country. However, keep in mind that you are a guest in this country. Adapting to local etiquette may help you to avoid accidentally offending someone and misunderstanding. You don't want to come off as impolite and give the Thai people a negative view of outsiders. When you go overseas, you automatically become an ambassador. Therefore, learn to "wai" to the elderly, remove your shoes when entering certain buildings, keep your hands to yourself, avoid rude gestures, keep your feet off tables/desks/chairs, refrain from spitting, follow queue lines, wearing a mask in public areas, dress appropriately, and always say "khop khun krap." If you follow these easy steps, you will avoid hassle and misunderstanding during your stay in the country.
Learn basic Thai phrases
Finally, if you want your vacation to go well and get the most out of it, you need to learn simple Thai phrases. View it here
This concludes our list of tips and advice you must know in order to have a safe and enjoyable vacation to Thailand in 2022.  Khop khun kh!
For more information on how to get into Thailand hassle-free using a Thailand Elite Visa, CLICK HERE. Apply now and get a free 3 months visa extension.