The past years have been difficult for all of us as COVID-19 took over and significantly changed our ways of life. The pandemic has disabled many services that we provide to members, and its aftermath still affects certain services.
Nevertheless, as the situation is improving, we are very pleased to inform you that Thailand Privilege Card WILL RESUME its visa services at Suvarnabhumi Airport.  This will apply to members who have never affixed Thailand Elite Visa before and those whose current Thailand Elite Visa has remaining validity of less than 6 months.
Please find the latest service updates in December which are as follows: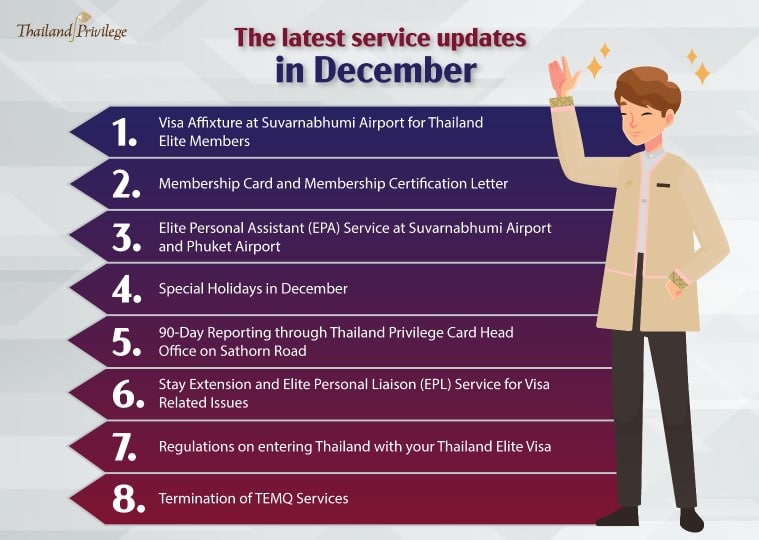 For more information on how to get into Thailand hassle-free using a Thailand Elite visa, CLICK HERE. Apply now and get a free 3 months visa extension.