Planning a trip to Thailand in 2023? Whether you're going for a short vacation or an extended stay, you'll want to know the best spots to capture those picture-perfect moments for your Instagram feed. Thailand is full of photogenic locales, and we've rounded up 10 of the most awe-inspiring destinations that you won't want to miss.
Maya Bay, Koh Phi Phi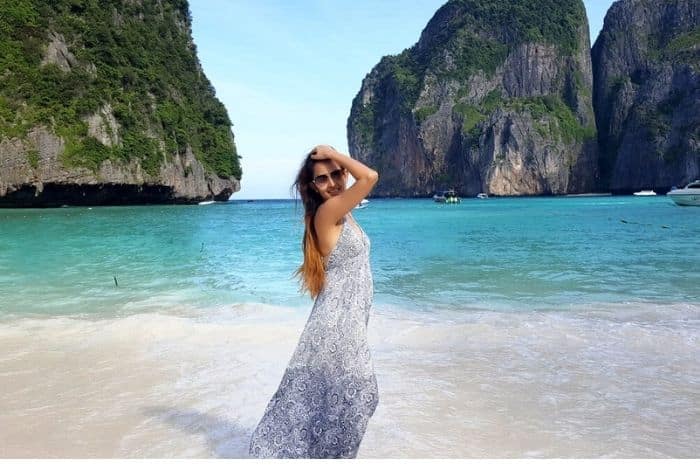 Located in the Andaman Sea, Maya Bay on Koh Phi Phi Leh is an idyllic paradise with crystal clear waters and powdery white sand. Capture the dreamy, turquoise backdrop in your photos, and don't forget to explore the nearby hidden lagoon for an extra slice of serenity.
White Temple (Wat Rong Khun), Chiang Rai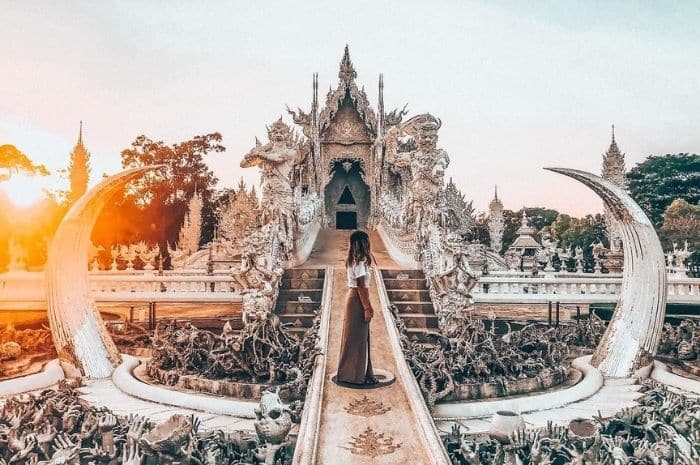 This stunning and unconventional temple in northern Thailand is a true masterpiece of contemporary art. Adorned with thousands of mirror fragments, the White Temple gleams in the sunlight, providing a breathtaking sight that will undoubtedly make your Instagram feed sparkle.
The Giant Swing, Bangkok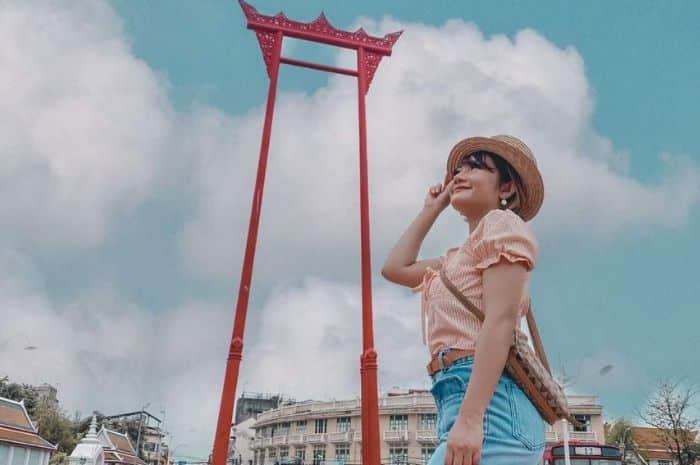 Located near the famous Wat Suthat temple, the Giant Swing is an iconic, historic landmark in the heart of Bangkok. Take a snap with the impressive teak structure in the background as you explore the bustling city streets.
Doi Inthanon National Park, Chiang Mai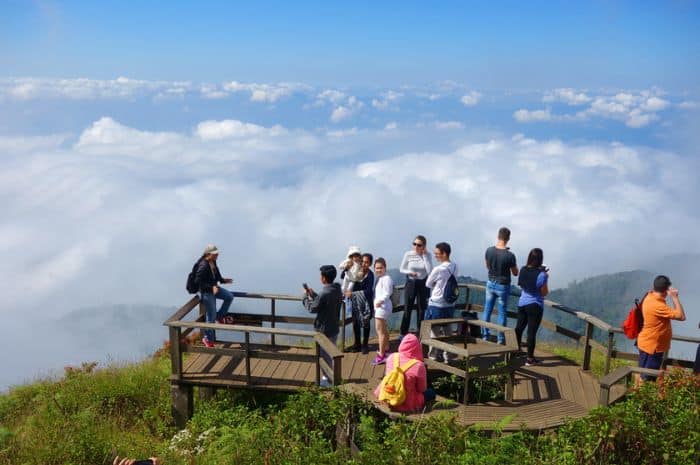 Home to the highest peak in Thailand, Doi Inthanon offers spectacular views and lush, verdant landscapes. Capture the picturesque beauty of the park's waterfalls and hiking trails, and don't miss the sunrise over the famous twin pagodas, Phra Maha Dhatu Naphamethinidon, and Naphaphonphumisiri.
Erawan Falls, Kanchanaburi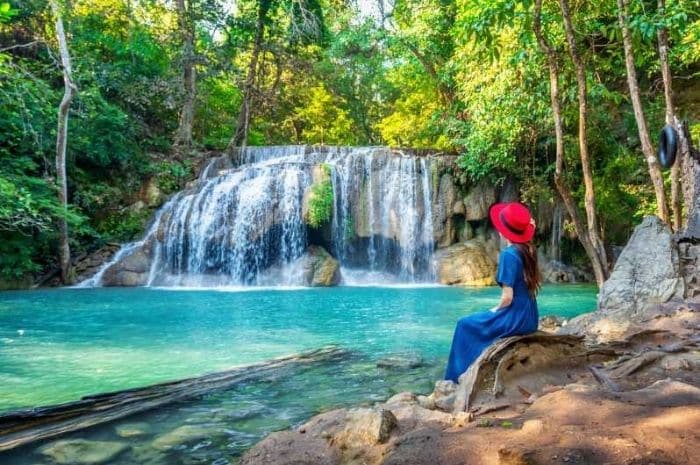 This enchanting, multi-tiered waterfall in Erawan National Park is the perfect location for some jaw-dropping Instagram content. Spend the day swimming and relaxing in the emerald-green pools, and be sure to photograph the beautiful cascades from every angle.
Tha Phae Gate, Chiang Mai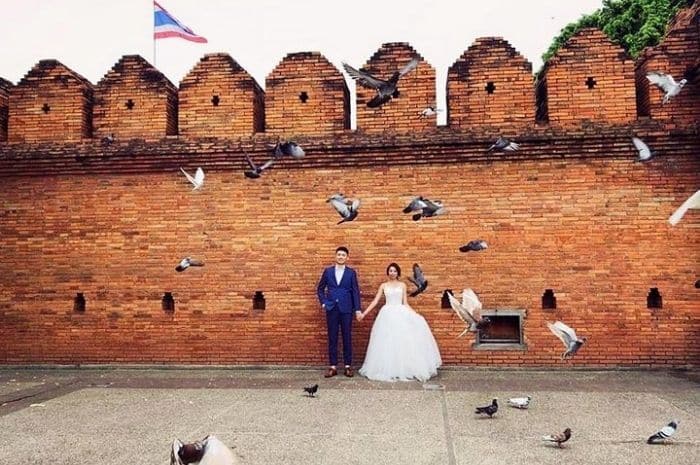 A visit to Chiang Mai isn't complete without a photo at the historic Tha Phae Gate. This ancient brick structure, surrounded by a moat, serves as the entrance to the Old City. Capture the gate's beauty at sunset or during the lively Sunday Walking Street Market.
Damnoen Saduak Floating Market, Ratchaburi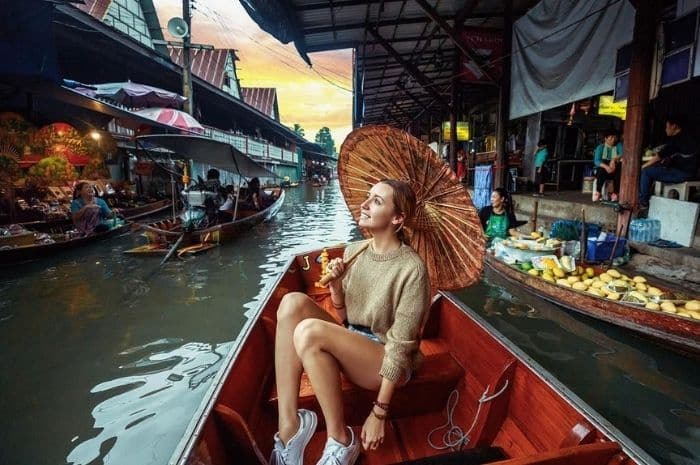 One of Thailand's most famous floating markets, Damnoen Saduak offers a unique and colorful experience. Hop on a long-tail boat and navigate the bustling waterways, snapping photos of vendors selling fresh produce, souvenirs, and delicious street food.
Ayutthaya Historical Park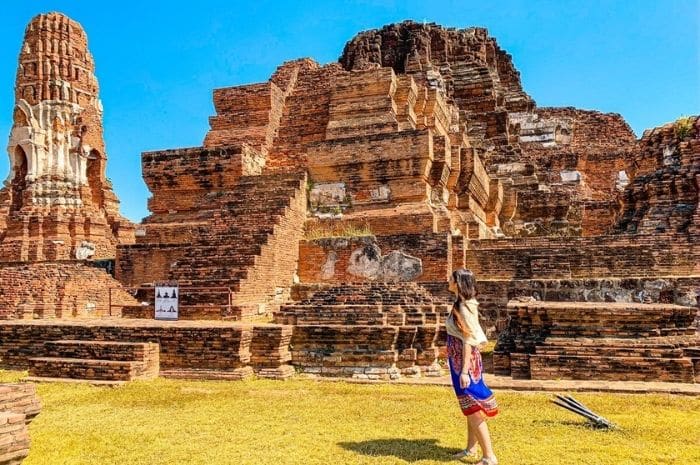 Immerse yourself in Thailand's rich history at this UNESCO World Heritage Site. Wander among the ruins of ancient temples, palaces, and Buddha statues, and capture the evocative beauty of this once-glorious capital.
James Bond Island, Phang Nga Bay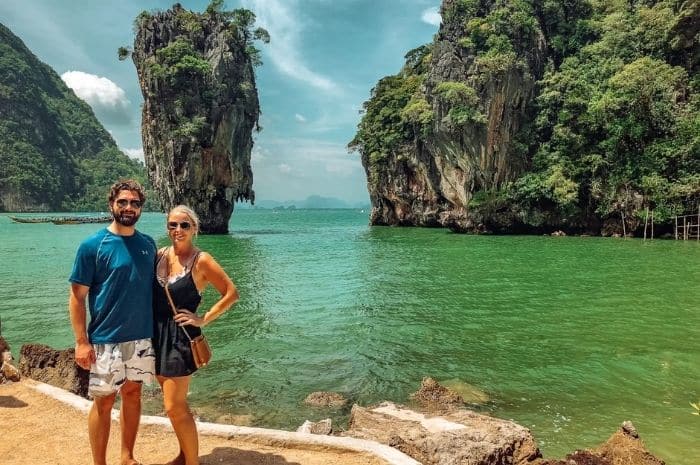 Named after the iconic film, "The Man with the Golden Gun," this unique island features a dramatic limestone karst jutting out of the water. Take a boat tour and snap some striking photos of this unmistakable landmark.
Maeklong Railway Market, Samut Songkhram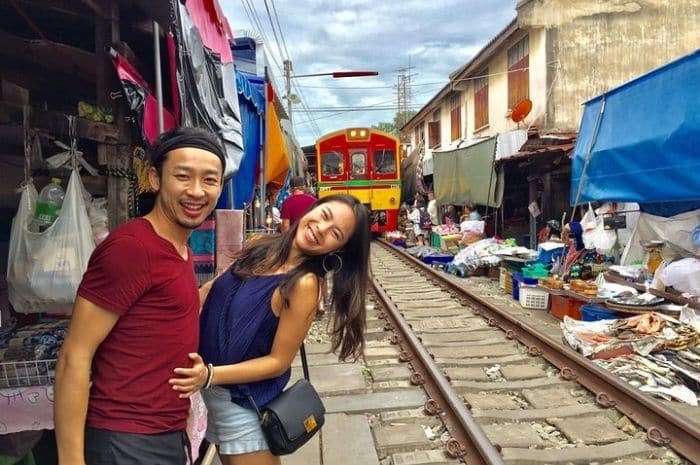 Experience the thrill of the Maeklong Railway Market, where vendors quickly retract their stalls as trains pass through multiple times a day. Capture the action as the train inches its way through the narrow market, creating an unforgettable scene for your Instagram feed.
These Instagram-worthy spots are sure to make your Thailand trip unforgettable. Whether you're exploring ancient ruins, soaking up the sun on a pristine beach, or navigating bustling markets, you'll find no shortage of picture-perfect moments to share with your followers. If you're considering an extended stay or multiple visits to Thailand, the Thailand Elite Visa is a fantastic option that allows you to truly immerse yourself in this beautiful country. This long-term visa offers a range of privileges and benefits, making your travel experience even more seamless and enjoyable. Happy travels, and don't forget to tag your Thailand adventures with #AmazingThailand to join the community of fellow wanderers and inspire your next journey!