Tourists in Thailand consider the country as an ideal travel destination because of its historic towns, traditional marketplaces, hill tribes, and a lot of natural wonders. We've compiled a list of the best destinations to visit on a budget that provides a memorable experience without breaking your wallet.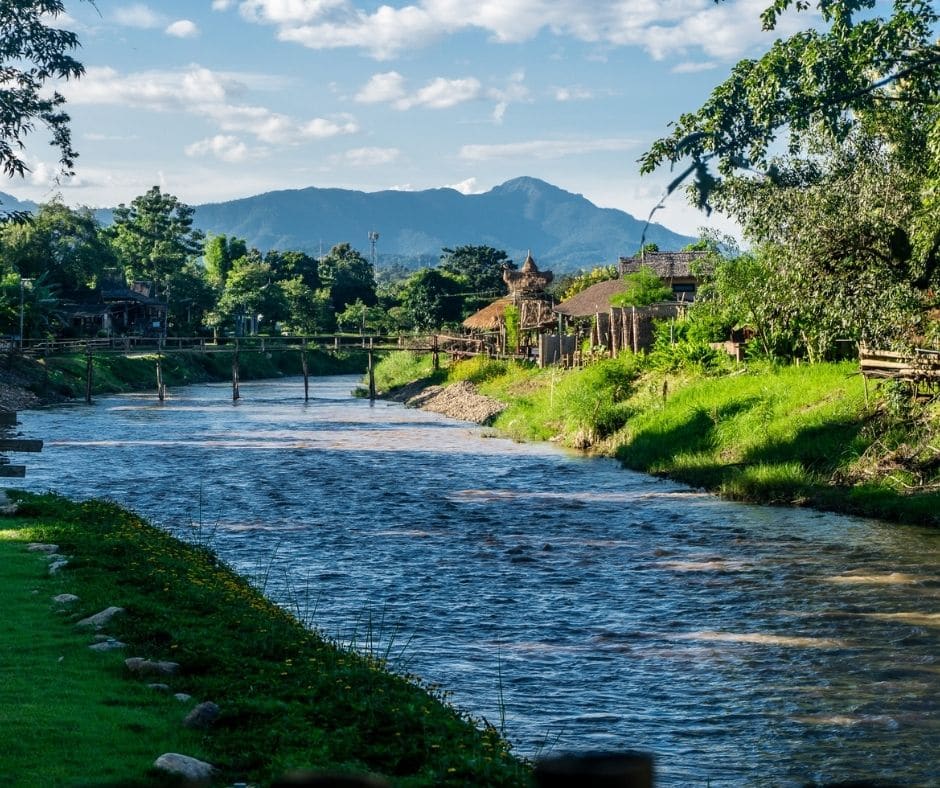 1. Pai
Pai is one of Thailand's hidden secrets for budget travelers. A rural village with a Bohemian design. Travelers may unwind among the stunning hills and landscapes of Mae Hong Son. The village is a must-see for environment enthusiasts.  Additionally, Pai is the hometown of two tribes (Karen and Yunnanese) and has a peek of their everyday life.  Pai is an excellent destination for people traveling on a budget with many inexpensive areas to stay and dine in.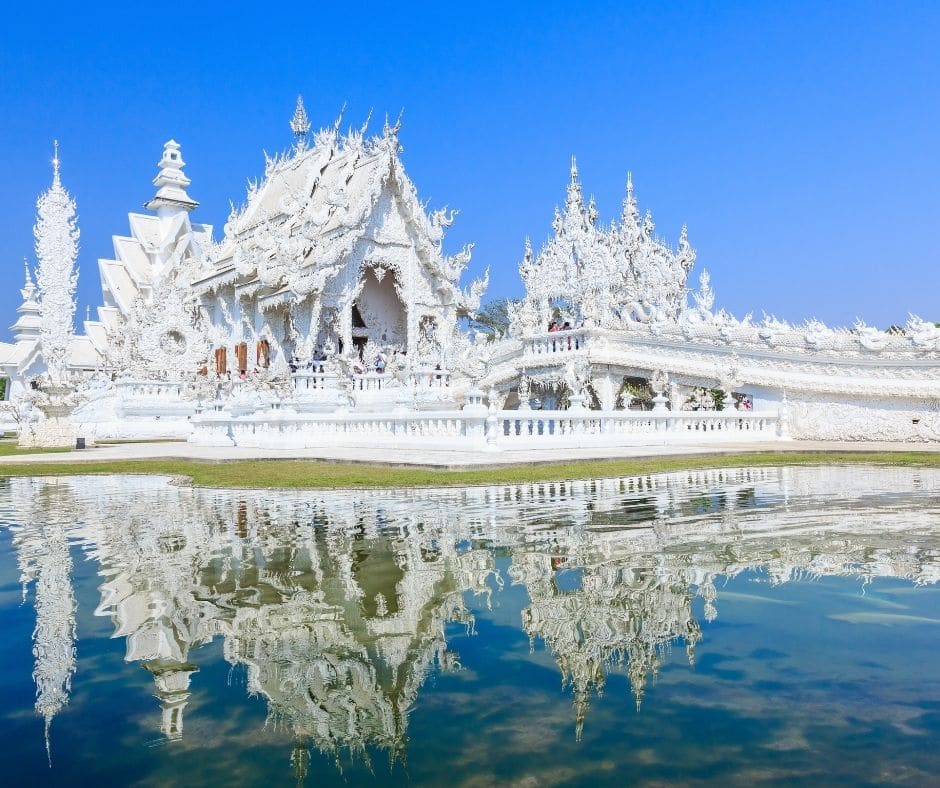 2. Chiang Rai
Chiang Rai, Thailand's largest and northernmost city, retains a small-town feel and unique identity. Chiang Rai is home to the well-known Wat Rong Khun.  Aside from these areas, there are several other attractions a traveler must-see.  Additionally, the city is located at the Golden Triangle that connects Thailand, Myanmar, and Laos.  Travelers can experience the triangle's meeting point and stay in affordable hotels close to the night markets.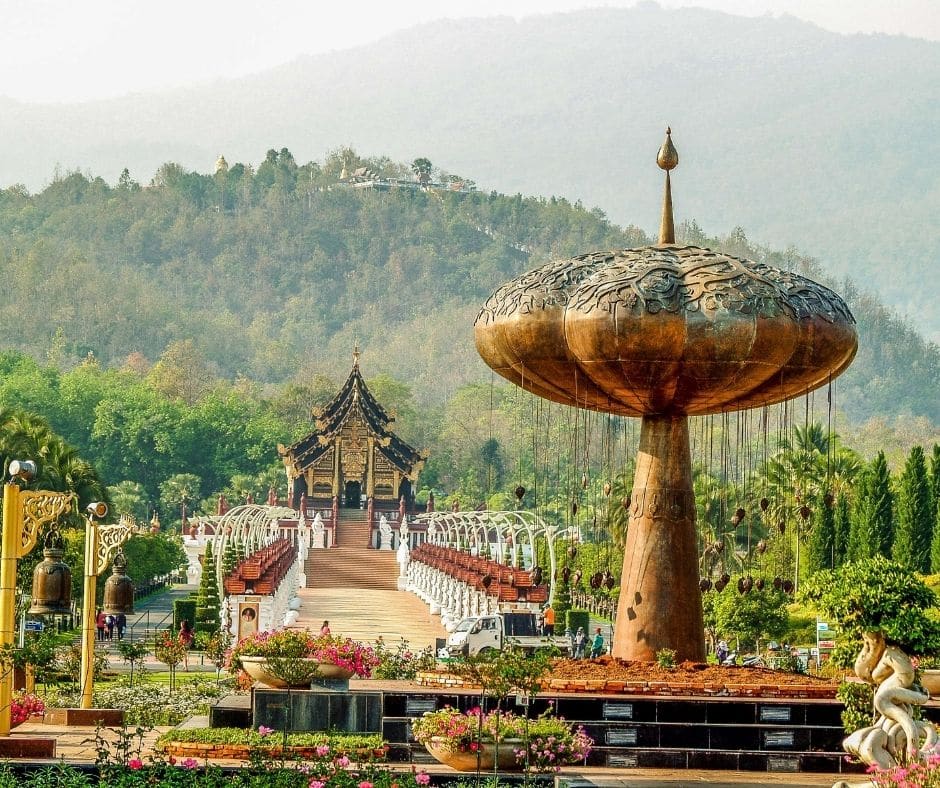 3. Chiang Mai
Chiang Mai is a large city with much to see and do. It is one of the most friendly and beautiful cities in the country.   This city has a good number of ancient temples that show the ancient Thai way of life.  Travelers can find something here while staying in affordable accommodations. Chiang Mai is popular for its vibrant nightlife and community.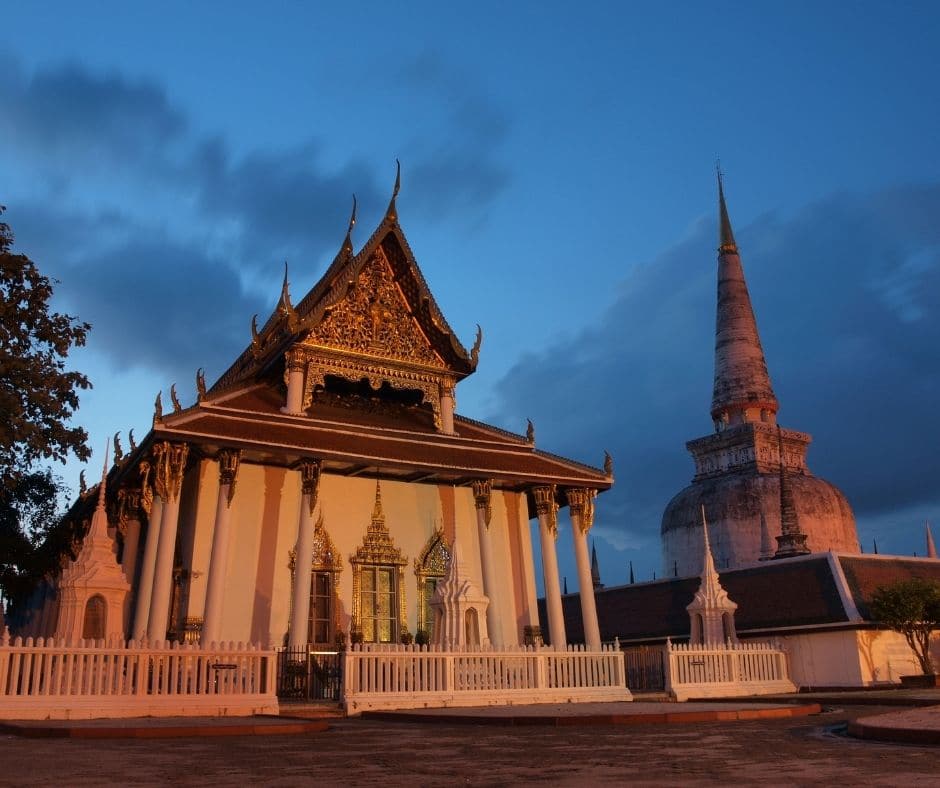 4. Ayutthaya
This historic city was formerly Thailand's second capital and is famous for its old temple ruins. This city offers an informative tour of the country's history while also providing a beautiful view. The town center is situated on an island created by rivers.  Travelers should not miss seeing Wat Phra Mahathat and Wat Phra Si Sanphet.  Travelers will see a huge Buddha head encircled by tree roots.  The ancient city of Ayutthaya is an excellent day trip destination.  If you want to have an overnight stay here, the accommodations are very affordable.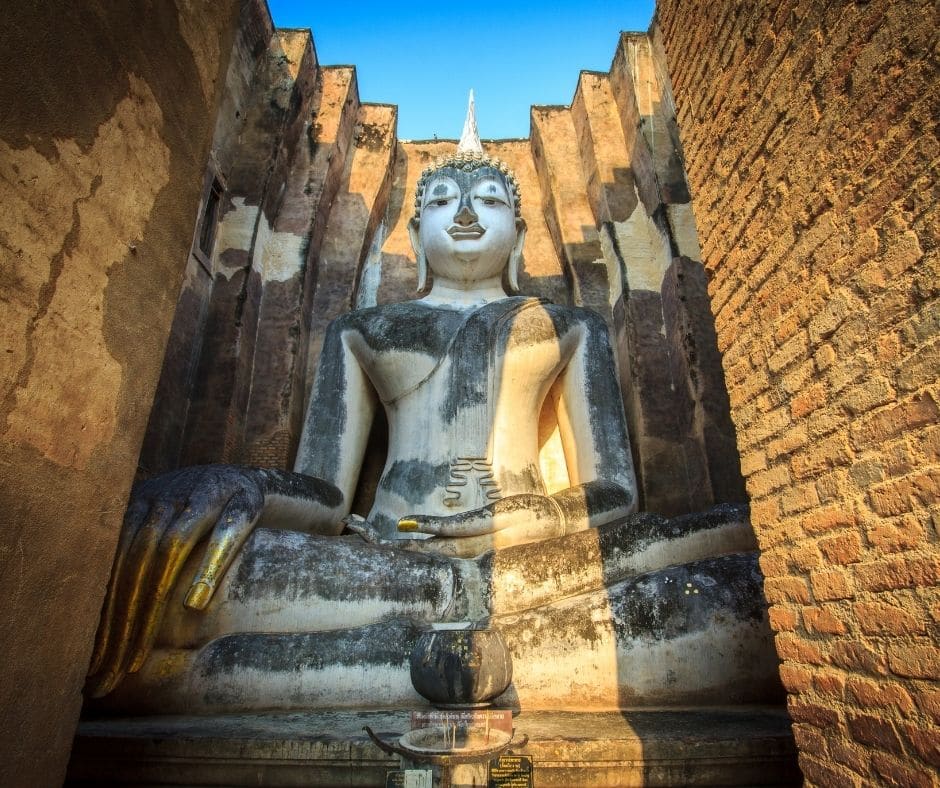 5. Sukhothai
Thailand's first capital Sukhothai is known for many notably stunning temples and sculptures. Since the majority of the temples are situated inside the Sukhothai Historical Park which is considered as a UNESCO World Heritage site, they are secure and properly maintained. Even though it is a tiny city, Sukhothai is hidden from mass tourism. It remains a cultural treasure worth exploring. Food enthusiasts will also like this town since it is home to the renowned Sukhothai noodles.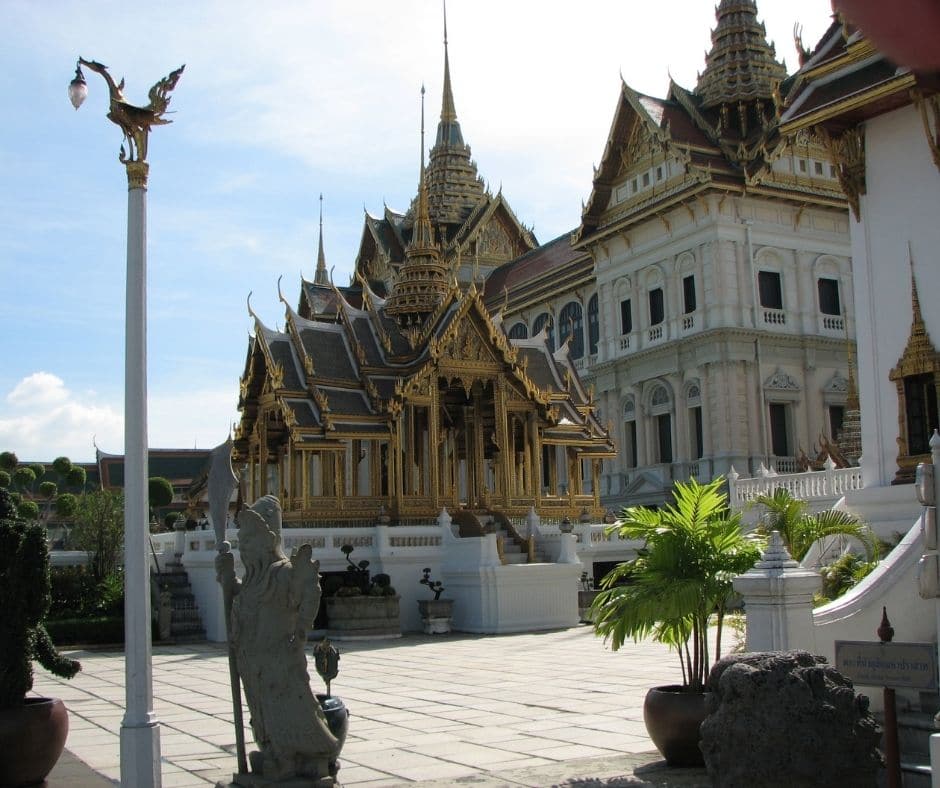 6. Bangkok
The capital of Thailand virtually does not need an explanation as to why tourists should come. However, for those who want to travel to this city on a budget, there are few areas which are best to visit.  Khao San Road is a well-known road filled with affordable hostels, nightclubs, and street food that could help organize the remainder of your vacation. Additionally, Khao San is situated near Bangkok Noi, which is close to Chinatown, Wat Pho, the Grand Palace, and floating markets.  Although Bangkok is a large city, living in this region helps to make the city seem smaller while getting access to affordable lodgings and neighboring attractions.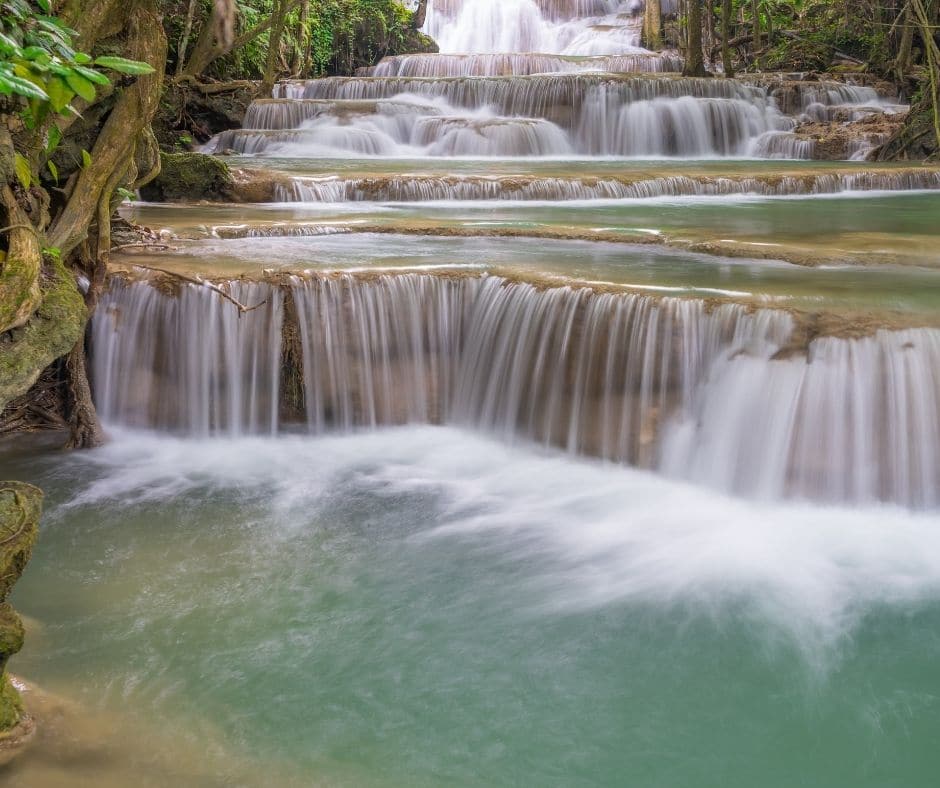 7. Kanchanaburi
A must-see for travelers looking for a taste of nostalgia.  Kanchanaburi is well known for its famous bridge. The bridge is a must-see for anybody interested in Kanchanaburi history since it takes part in the event during the World War II Death Railway.  In this city, you're likely to meet like-minded travelers on a budget. Kanchanaburi, with its magnificent landscapes and surroundings, is an excellent location for seeing breathtaking waterfalls, like the Erawan Falls.  Additionally, for those seeking a more eerie experience, the Hellfire Pass is highly suggested.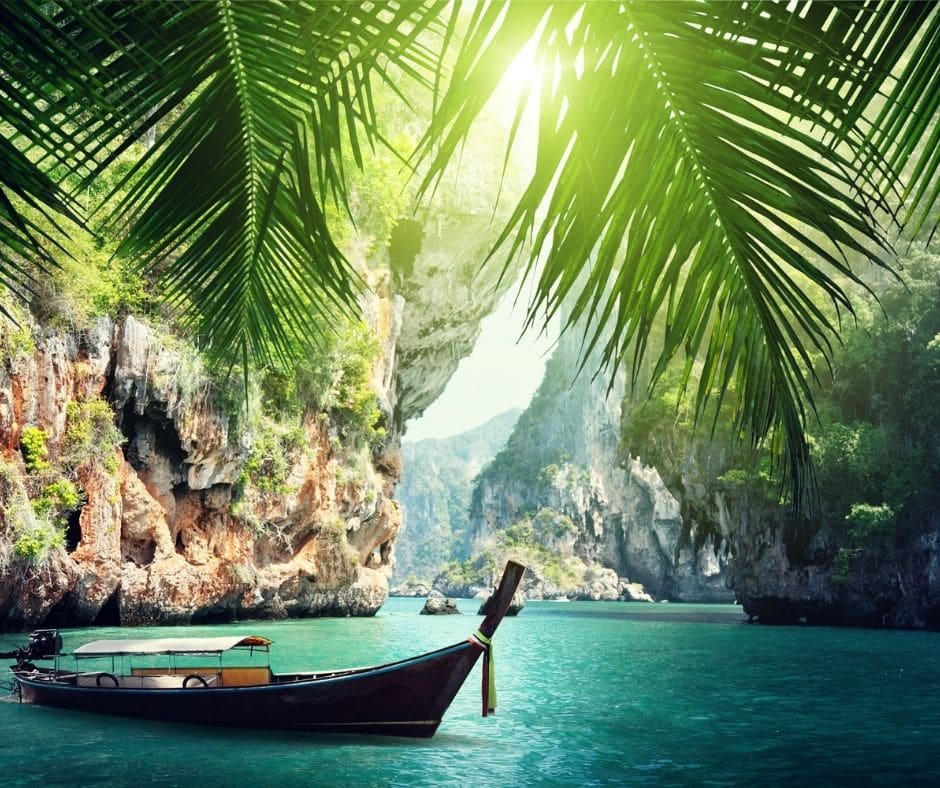 8. Krabi
Krabi is a destination with overflowing natural beauty.  You may explore neighboring islands like Railay Beaches and Ao Nang that are well-known stretches of beach that provide adventurous activities. Krabi is abundant with budget-friendly accommodations and a considerably more subdued counterpart of Phuket. Travelers will undoubtedly enjoy having access to plenty of activities and breathtaking scenery.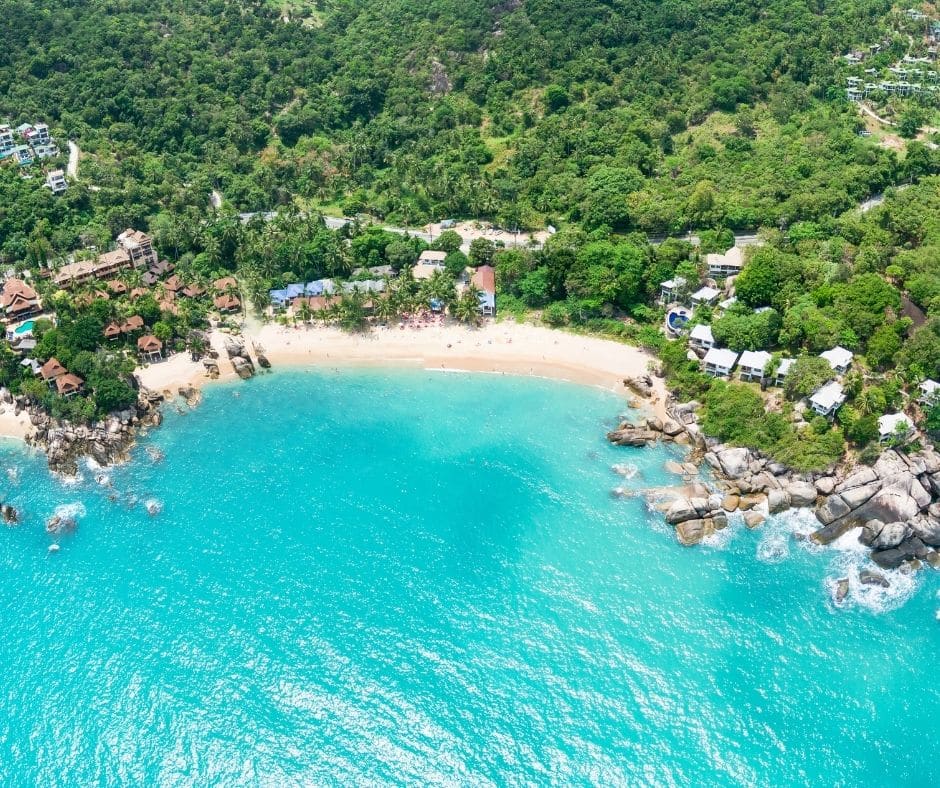 9. Koh Samui
This beautiful island offers everything you need to enjoy island life. Since it is near to the two well-known islands of Koh Pha Ngan and Koh Tao, it is an ideal location for a stay.  With affordable ferry rides to the neighboring islands, Koh Samui has all the amenities of a small city while being a paradise. With its beautiful beaches and natural features, Koh Samui attracts a number of long-stay foreign tourists who contribute to the island's unique character. The community has also contributed to the development of Koh Samui, ensuring that it retains the expectations that tourists anticipate.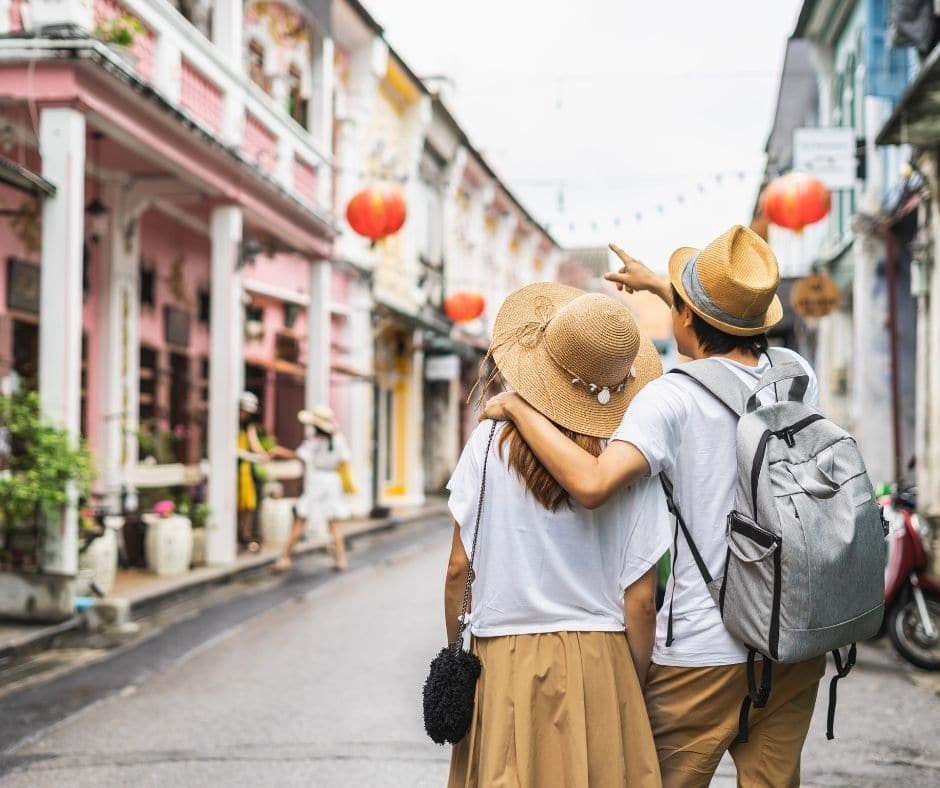 10. Phuket
Although Phuket is a considerably more costly destination in general, it still has affordable hotels for travelers on a budget. The beautiful Phuket Old Town is known as the heart of the city, with malls and all of the development that some may want. On the other hand, Patong one of the popular beaches in Phuket is a party destination where travelers can stay near the beach and have a good time.  Apart from shopping, budget travelers will find Phuket extremely beautiful because of the 30 beaches and surrounding islands in the region.  This may be the ideal spot to conclude your tour in Thailand since it is one of the most costly locations to visit,  Phuket has an international airport and accepting direct flights from other countries making it easy to leave the Land of Smiles.
Travelers will undoubtedly be delighted with the abundance of cheap activities and sights to visit in this lovely nation.