Numerous excellent and unique snorkeling and diving locations may be found on Koh Samui. The waters are abundant in spectacular coral reefs, coral, and marine life, making for unforgettable underwater adventures. With the aid of guided excursions, these terrains are now more straightforward to explore than ever before. This is why we've put together a list of the island's best snorkeling and diving trips:
1. Diving at Anything Marine Park with Speedboat
Islands surrounding Ang Thong Marine Park are surrounded by breathtaking beauty, both above and below the sea. Observe some of the Gulf of Thailand's most diverse marine life, including well-preserved corals, schools of fusiliers, razorfish, and sea snakes. Additionally, the waters are shallow, similar to the marine caves that you may explore.
The tour companies are among the few that have access to Koh Wao and Koh Yippon. As a result, you'll often have the whole site to yourself. Additionally, visitors may choose for one or two dives, and their two-deck speed boat is both comfortable and quick, ensuring that no time is wasted. Finally, since safety is their number one priority, they need all of their staff to be accredited by the Tourism Authority of Thailand.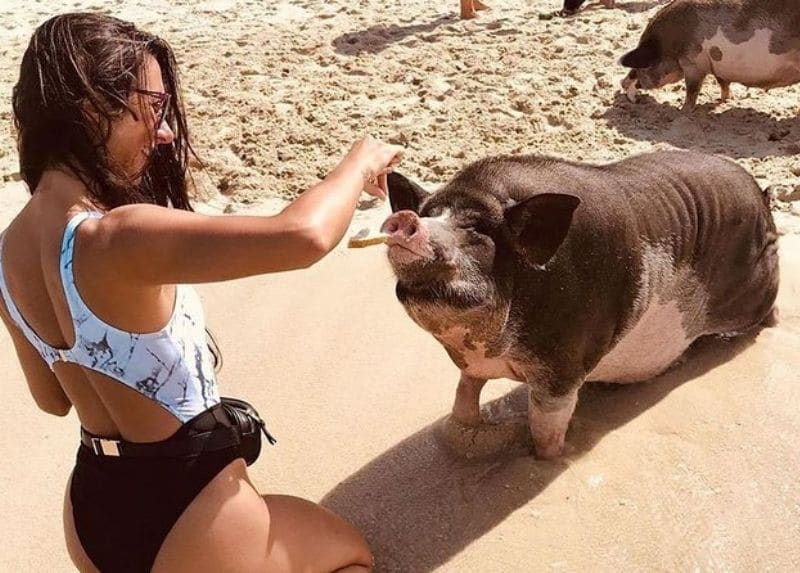 2. Snorkeling and island hopping with Pig Island Visit
Board the Dragon Yacht and sail to the five islands. En route, take in the breathtaking views of caves, limestone structures, and beaches. Then, make a pit stop at the tropical paradise of Koh Taen to snorkel in a quiet location. Explore the exotic reefs underneath you with a professional snorkeler or relax on the pristine sands. Following that, you will visit Pig Island, where you will be able to play, swim, and feed the wild pigs. Alternatively, if you want, you may embark on an optional kayak excursion for some extra excitement. Enjoy complimentary fresh fruits, beverages, and an onboard meal during the voyage. The Yacht even has a jacuzzi for extra comfort and relaxation.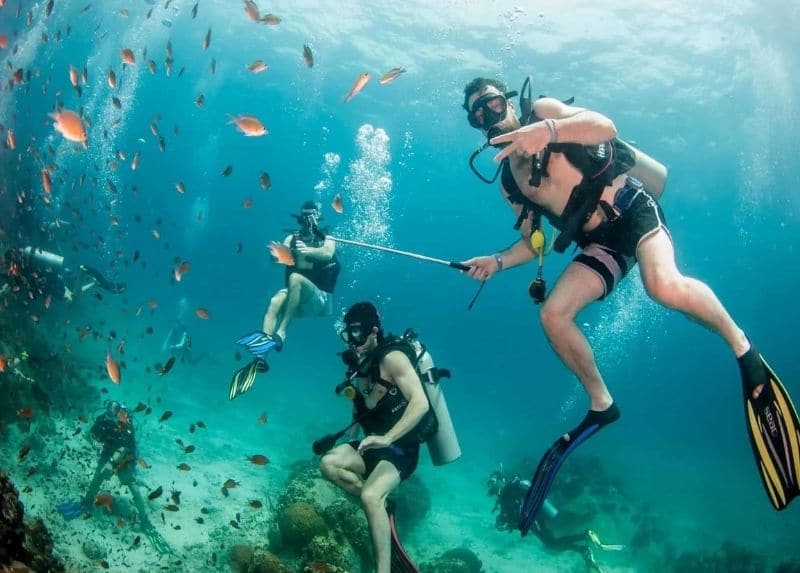 3. Diving Tour from Koh Samui for Certified Divers
Sail away on the "Midnight Blue" to the best diving spots on Koh Tao or Sail Rock. There are primarily coral reefs there, but there are also fish of all kinds. Anemone, Angel, Butterfly, and Parrot Fish are among them, as are Moray Eels, Wrasse, Trevally, and the rare turtle and whale shark.
The water temperature is warm (between 27 and 30 degrees), allowing for more pleasant dives. As a result, divers prefer to use the offered lycra rash vests, but wetsuits are also available. Finally, each destination caters to certified divers of all abilities and is relatively shallow, with a depth of roughly 18 meters.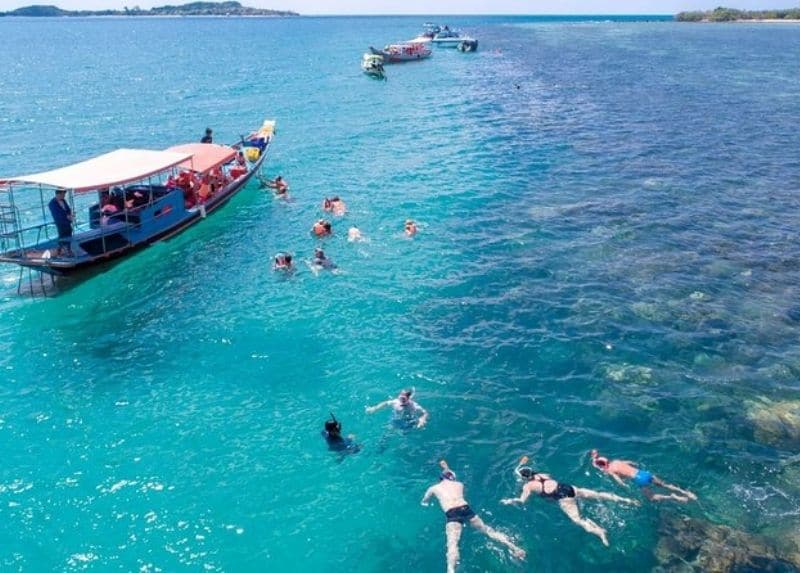 4. Trip to Four Islands by Longtail Boat for Snorkeling
This snorkeling tour is a necessity for a quick day's vacation. The journey visits several spots with crystal-clear waters. Koh Tan is a famous snorkeling island where you may explore gigantic clams, corals, and protected reefs. Other locations include Koh Madsum, a tranquil spot for a beach picnic; four islands (Koh See) and five islands (Koh Haa), home to stunning rock formations, secluded coves, and birds.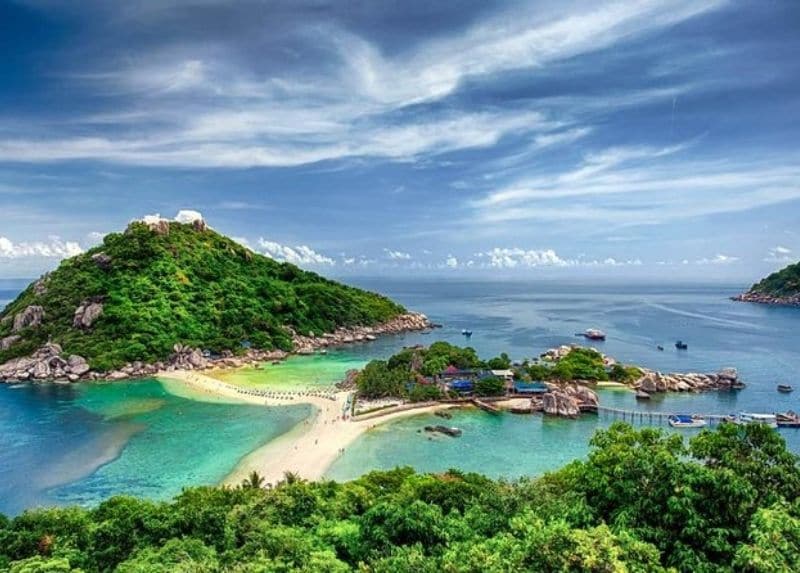 5. Dive Trip to Koh Tao from Koh Samui
This journey is only for qualified divers. Each tour, however, is personalized to your specific needs. Relax on the way to Koh Tao on a high-speed catamaran and take in the scenery of Phangan and Koh Nang Yuan island. After that, you'll board a transfer boat and listen to a safety briefing given by one of the instructors. The first dive lasts approximately 40-50 minutes, during which time you can swim amid the swarms of colorful fish. Following this period, lunch is served, followed by a second dive. Tour groups are small, as are others, so you may be guaranteed to receive the diving experience you choose. Finally, this scuba diving excursion is a full-day event lasting 10 hours.
Source: Thaiger