If you are looking for beautiful landscapes and the scenery of rain on canvas, the Tourism Authority of Thailand (TAT) got you covered.  TAT recommends five national parks for tourists for the wet season.
The 5 natural gems that shine best when it rains are the following: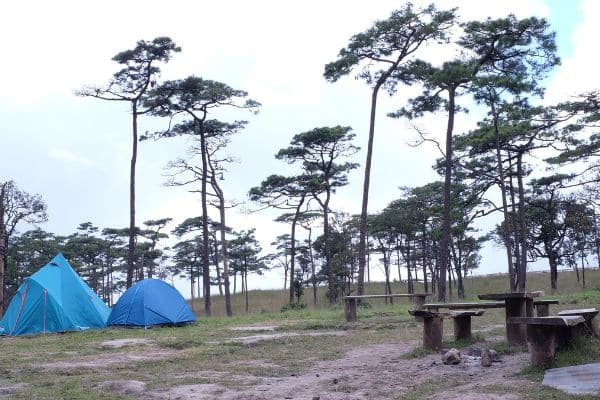 Camping at Uttaradit's Phu Soi Dao National Park
Since July 1, the park is open for overnight stays. Tourists are permitted to build a tent in the forest beside the raging river. There are also waterfalls and other tourist attractions.
Lan Son, Thailand's biggest field of "Crested Naga" flowers, stretches as far as the eye can see and encompasses 1,000 rai or 160 hectares to be exact. In August and September, during the rainy season, the delicate flowers blossom and cover the hills in a purple haze.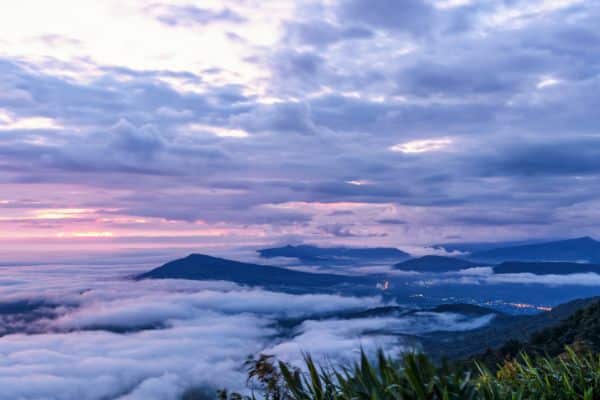 Loei Phu Ruea National Park's Misty Mountains
The beautiful wildflowers that cover the park's slopes are one of its features. Watch the sea of mist gently rise each morning to reveal hilltops adorned with white blossoms.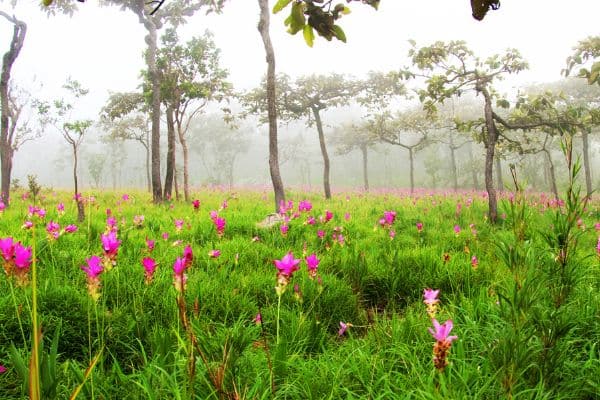 Siam Tulips at Chaiyaphum's Pa Hin Ngam National Park
Siam tulips or Curcuma alismatifolia emerge like magnificent purple jewels during the rainy season. The "queen" of rainy season flowers blooms from June to August in the cold highland meadows but is most spectacular in July.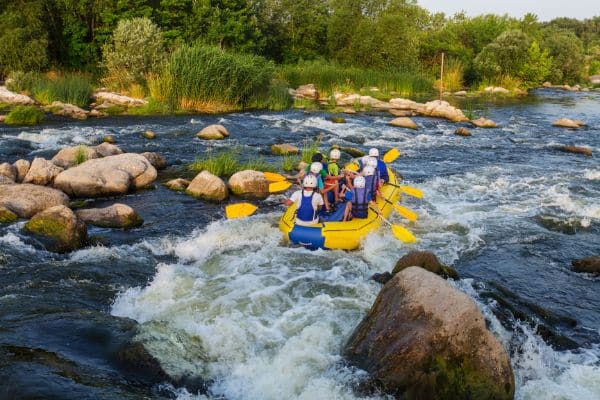 Rafting at Kaeng Hin Phoeng National Park
From July to November, adventure seekers may try to conquer the Sai Yai River by raging rapids during the rainy season. Each raft may accommodate up to ten individuals, and river excursions take around two hours. The 6 rapids range in difficulty from mild-intermediate to expert. However, lifeguards are stationed at regular intervals to assist any rafts in need.
Phu Toei National Park's Angel Mountain 
During the rainy season, a lovely sea of mist surrounds Khao Thevada or known as Angel Mountain. Hikers may travel the 800-meter trail through the mist to the summit of the hill. Campers may get an early start by pitching a tent at the campground.
Note that tourists going to national parks must book a reservation in advance using the QueQ app on Google Play or App Store.
SOURCE: Nation Thailand
For more information on how to get into Thailand hassle-free using a Thailand Elite Visa, CLICK HERE.