This program is designed under the country's economic recovery growth plan that is affected by the COVID-19 pandemic.  Here's what you need to know: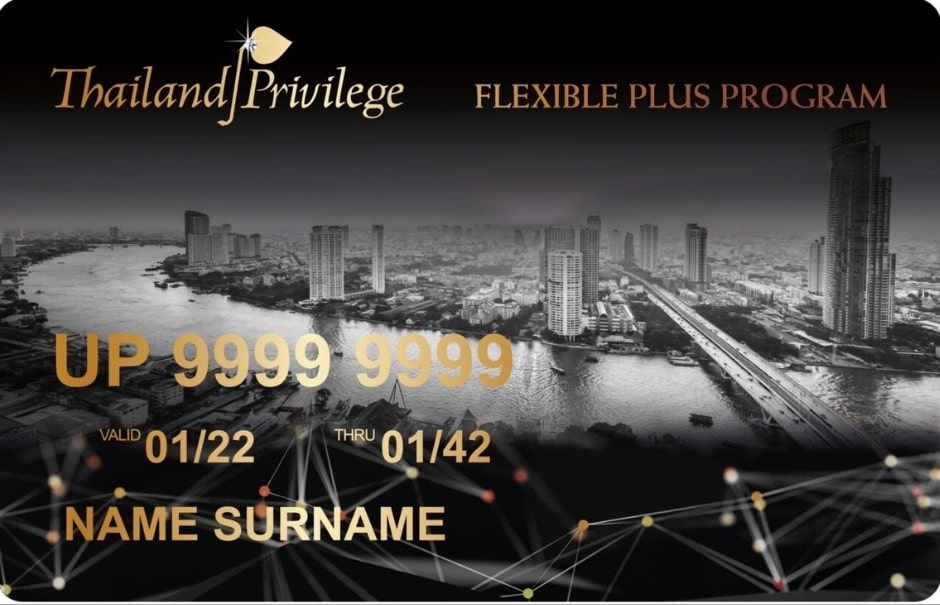 What is Flexible Plus Program?
The Flexible Plus Program is a special program for foreigners who are interested in making investments in Thailand in order to receive special privileges to work in Thailand.  This program is supervised by Thailand Privilege Card Co. Ltd, a company under the supervision of the Tourism Authority of Thailand an agency that is responsible for taking care of foreigners with a special membership card that includes a variety of services and benefits to facilitate its members traveling and living in Thailand.
Flexible Plus Program Privileges and Benefits
Thailand Privilege Card members or Thailand Elite Visa members are eligible to join the program and are entitled to services and benefits according to their membership card type.  In addition, special privileges include the member's dependents who are legal spouses and children under 20 years old.  (Maximum of 3 persons)

Spouses and children of the member can request to change the type of visa from Privileged Entry Visa (PE) to Non-Immigrant Visa with the validity of 5 years and all the benefits similar to the core member as well.

Interested in joining the program? Follow these steps:

Step 1 – The participant must be a Thailand Privilege Card member.
For privilege entry visa holders, they must upgrade their visa to either Elite Ultimate Privilege, Elite Superiority Extension, or Elite Privilege Access.

Step 2 – Submit your request to Thailand Privilege Card Co. Ltd.
Step 3 – Invest in Thailand
Investment funds must be transferred or invested in the specific type of investment in Thailand within a period of 1 year from the date of requesting to join the program or from the date of approval to become a Thailand Elite Visa member. Total investment value must not be less than 1 million USD which is divided into 3 types of investments.  These include real estate investments, limited company or public company investment, or stock exchange investment.

Step 4 – Eligibility to participate in Flexible Plus Program
Members who will meet the requirements will be qualified to participate in the program are qualified to request a "Work Permit" by applying for a change of visa from Privilege Entry Visa to Non-Immigrant Visa at the immigration office.

Once the visa type is changed, a work permit can be requested in accordance with the conditions mandated by the Ministry of Labour

Upon receiving a work permit, members must report to Thailand Privilege Card, Co. Ltd. and present proof of investment reports annually for 5 years from the initial investment date.

Work Permit Will Be Terminated In the Following Cases
1. Canceling of the member's investment or reducing the amount of investment in any case.
2. Failure to present the investment documents to Thailand Privilege Card Co. Ltd. for acknowledgment within the specific time.

Members who are not entitled to apply for Work Permit under the Flexible Plus Program retain their Thailand Elite Visa membership status and still receive benefits and services as usual according to the conditions on their card type.

If you're interested and need more detail, please contact Thailand Elite Visas by Hawryluk Legal Advisors.  We are happy to welcome you to invest in Thailand.